The Largest Resource for Homeless Women in Canada
Homeless women often remain unseen but their lack of visibility doesn't mean they need our help any less. And, the need is growing. Over the past few years, the Mission has seen an increase in the number of homeless women who knock at our door.
Patricia Mackenzie Pavilion
Montreal women can count on the Patricia Mackenzie Pavilion for an unconditional welcome and a safe place to stay in times of need. Located in Montreal's Centre-Sud area, this pavilion is a hub of programs and services where each woman can benefit from the support of a counsellor, daily home-cooked meals and access to myriad resources in the community. For many, it's the beginning of a healing journey.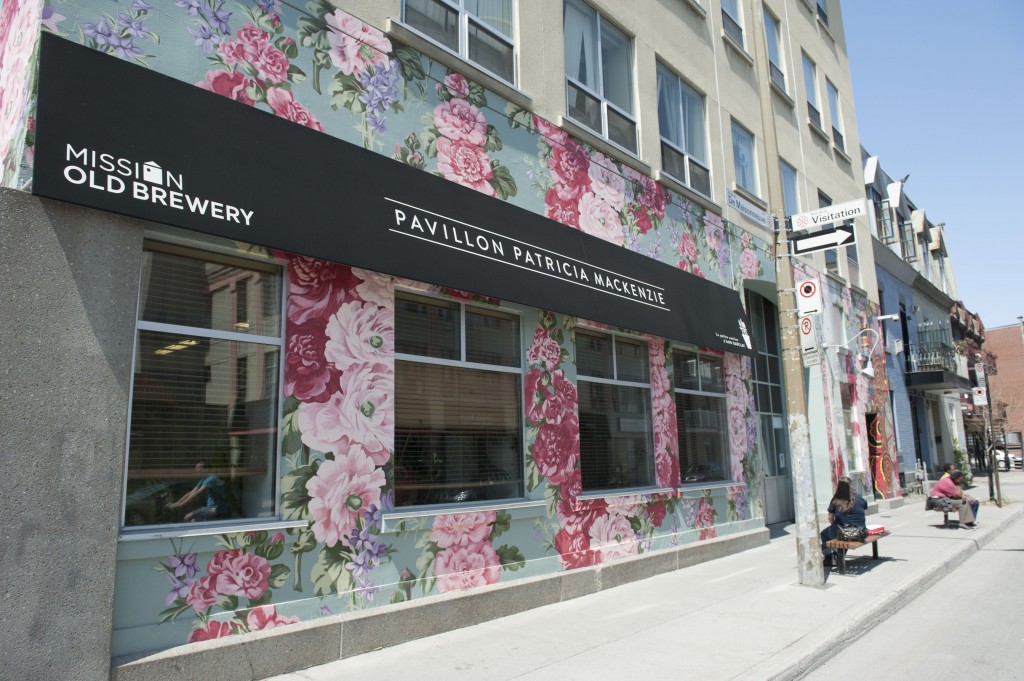 The following programs are available at the Patricia Mackenzie Pavilion:
– Emergency Shelter, Food and Clothing
An essential service ensuring a safe place to stay overnight for up to 30 women. Open 24/7, 365 days per year, the shelter is also a gateway to the Mission's transition programs, as well as to other helpful resources in the community.
– Étape & Étape+
Women transitioning out of homelessness can stay at the Patricia Mackenzie Pavilion in a sensibly furnished, semi-private space while gradually preparing—both financially and psychologically—for a more autonomous life outside of the Mission.
– Les Voisines
The fourth floor of the Patricia Mackenzie Pavilion was transformed into a spacious apartment mindfully decorated over time with found objects and furniture by our Director of Women's Services, Florence Portes, and her dedicated staff.
Each resident benefits from a private or semi-private room while sharing a fully equipped modern kitchen, living room, and laundry and bathroom facilities with her roommates. The atmosphere is friendly, relaxed; a counsellor acts as a life-coach and supports each woman on her journey towards self-reliance.
Since its inception in October 2012, 98 homeless women took part in Les Voisines—with an 85% success rate, we hope to increase the scale of this program and help even more women claim their rightful place in society.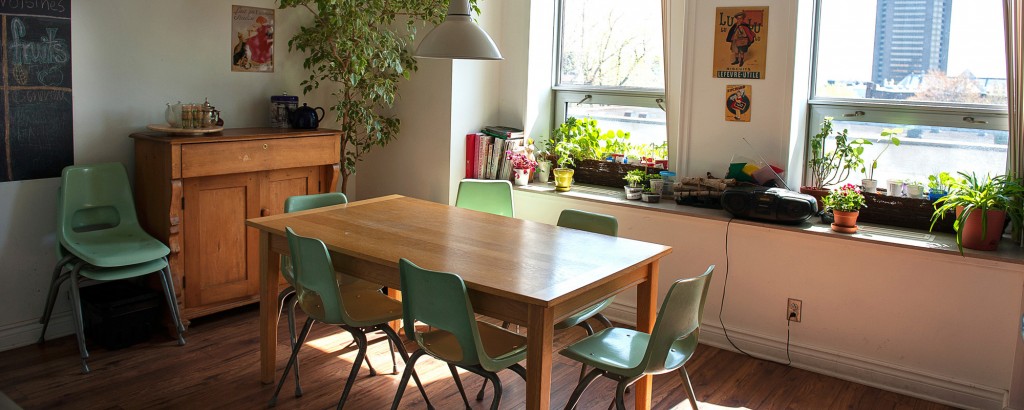 – Projet de réaffiliation en itinérance et santé mentale (PRISM) Program for Women
For homeless women suffering from severe mental illness and who have been stuck in the revolving door of emergency shelters for years, sometimes decades, the PRISM program in partnership with the CHUM Hospital is a pathway to stability, healing and permamant, affordable housing.
Read Parise's story to learn more about PRISM for women.
Affordable Housing for Women
– Lise Watier Pavilion
Specifically designed to meet the needs of homeless women, the 29-apartment complex allows women to return to a more secure everyday life. While paying an affordable rent, they experience everyday routines like preparing meals, gardening and grocery shopping. The Lise Watier Pavilion recently celebrated its 6th anniversary.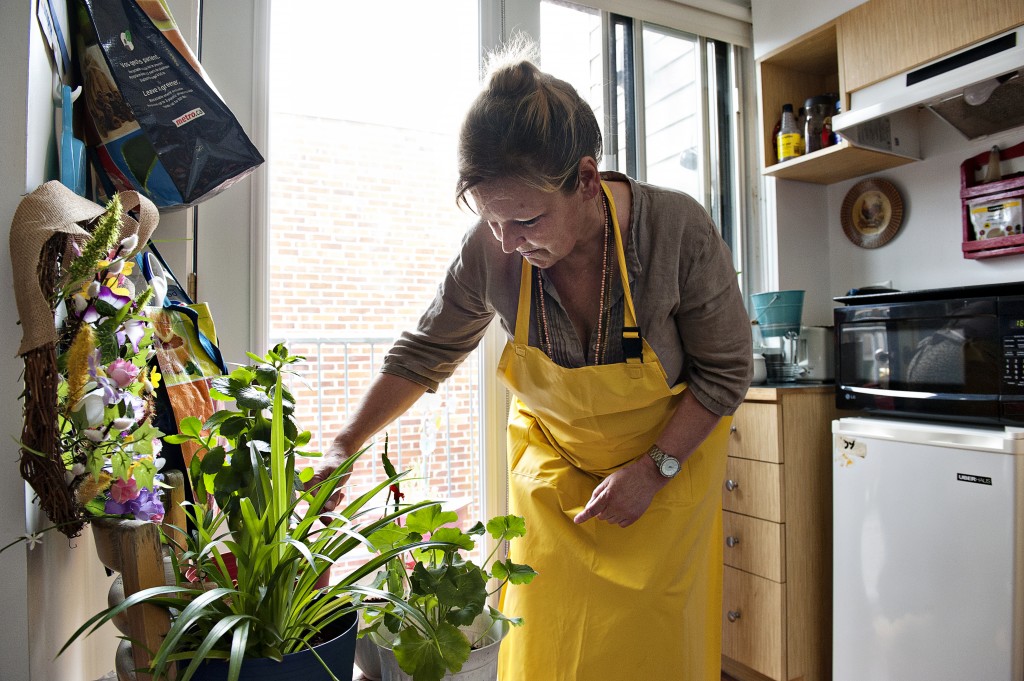 – Le Pont
The Le Pont program provides affordable, subsidized housing for both women and men. Clients continue to receive the support of our trained counsellors to ensure that they remain once and for all out of the shadows of homelessness.
– Les Voisines in the Community
This year, 9 homeless women were able to move into their own apartment in a Montreal neighbourhood of their choice—thanks to this program inspired by the successful 'Housing First' model. Our goal is to house 27 more homeless women by March 31, 2019.
The success of this program relies on cohesive community planning to develop coordinated, complementary programs to end chronic homelessness. Also, once housed, many women need ongoing psychosocial support, counselling and follow-up.
To support the Mission's Services for Women, please consider making a donation.
Donate