Our Commitment
At the Old Brewery Mission, we are deeply committed to the principles of good governance and accountability, including transparency, respect, integrity and ethical behaviour, as well as safeguarding the privacy of our donors. We strive to use the funds entrusted to us wisely and efficiently, with the goal of ending homelessness in our city.
The Role of our Foundation
In 2006, the Old Brewery Mission established its own foundation with the purpose of effectively raising and managing funds from private sources. In 2018-19, it raised over $5 million through various fundraising campaigns, while keeping fundraising costs to a minimum.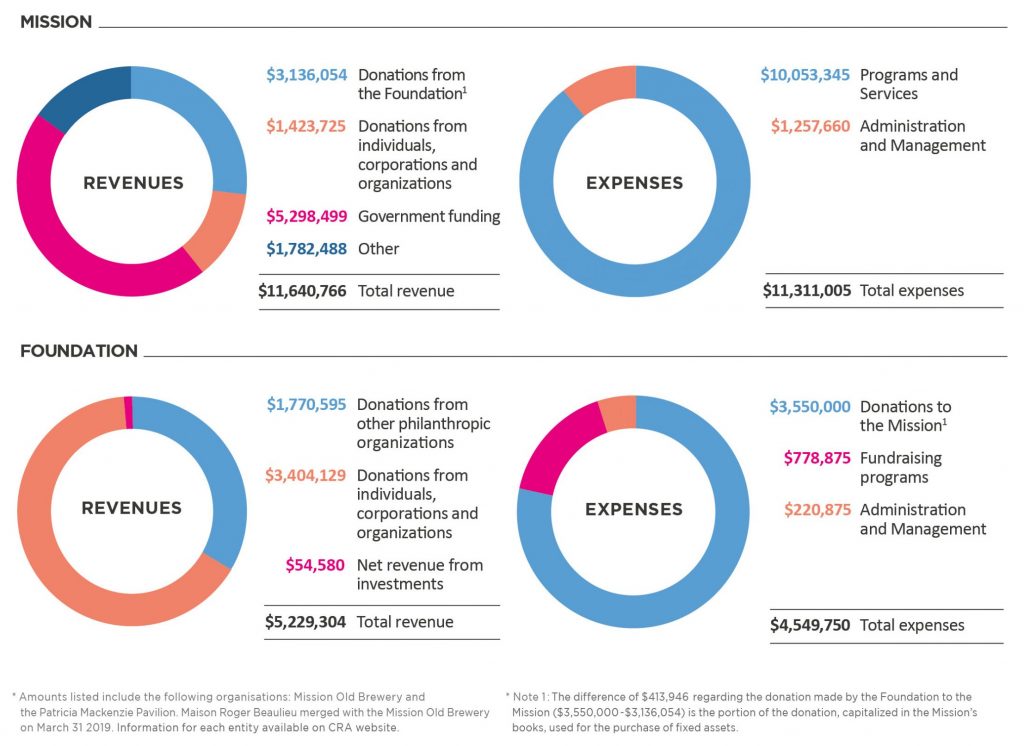 Independent Auditor's Reports
MISSION
FOUNDATION
Information About Our T3010
Charitable organizations are required by law to file a Registered Charity Information Return (T3010) with the Canada Revenue Agency (CRA). This statement contains financial information on the programs, fundraising activities and compensation of its senior managers.
View our most recent T30109 statement
Impact Reports
Discover the bold, exciting work accomplished by the Old Brewery Mission thanks to the support of our donors and partners in the community.