**Please note that despite the uncertain times we're facing in the midst of the current public health crisis, we've chosen to continue planning this important fundraising event. We hope that by August, we will be able to convene and show solidarity for our most vulnerable citizens. This message will be updated as the situation evolves and according to the status of the event.
---
Every year at the beginning of August, the Old Brewery Mission welcomes more than 100 golfers from Montreal's business community to take part in its Annual Ken Reed Golf Tournament. During the tournament, foursomes hit the links to complete an 18-hole course on Beaconsfield Golf Club's enchanting greens.
This day of golf and networking continues with a cocktail reception, silent and live auctions and a gourmet dinner where players gather in a relaxed and friendly atmosphere.
Join us for the 17th edition on August 3, 2020!
Each year, your presence as a player, sponsor or donor at this event means that you are helping thousands of homeless men and women in Montreal to rebuild their lives.
Read about the 16th edition of the Ken Reed Golf Tournament here.
Sponsorship Opportunities
Your support is as important as ever! By sponsoring the Annual Ken Reed Golf Tournament, you can help homeless Montrealers get back on their feet, regain their confidence, and find an affordable, permanent place to call home.
We work in partnership with our sponsors to build mutually beneficial, long-term relationships. There are opportunities to sponsor the reception dinner, the green fees, the golf carts, the brunch and many more elements that make this special day one to remember.
VIEW SPONSORSHIP OPPORTUNITIES
View our 2018 Golf Program, summing up the 15th edition of the Annual Ken Reed Golf Tournament:
For more information, please contact:
Andréanne Meloche
Coordinator, Events and Fundraising Initiatives
Tel.: 514 788-1884 ext. 257
ameloche@missionoldbrewery.ca
Ken Reed's Generous Spirit Lives On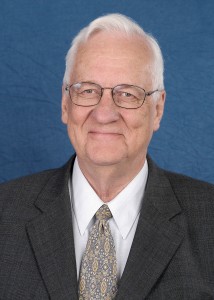 Ken Reed was a great believer in working hard and caring for others, especially those less fortunate. As a young man, he worked near the Old Brewery Mission, where he saw Montreal's homeless men and women gathering for shelter, food and clothing on a daily basis. It was a sight he never forgot.
When Mr. Reed passed away in 2006, it seemed only fitting to rename our annual golf tournament after a man who always showed us such generosity. We thank his family, The Tenaquip Foundation and the employees of Tenaquip Ltd. – the company he built from scratch to become one of Canada's top distributors of industrial and occupational health and safety products – for honouring his memory by continuing to support the Old Brewery Mission.
Golf Committee
Chair
Paula Shannon
Members
Stéphanie Gilbert  ·  Courtney Legault  ·  Jack Malric
Michael Owston  ·  James S. Ross  ·  Jim Wilson
We thank our dedicated members who make the Annual Ken Reed Golf Tournament a real success, year after year!