Monday August 3 would have been the day of our 17th Annual Ken Reed Golf Tournament. Thanks to generous donors, dedicated committee members and with the help of The Tenaquip Foundation's matching gift, we've managed to raise an impressive $176,500 virtually!
Despite the ongoing COVID-19 pandemic, it is thanks to you that we can continue to improve the lives of and envision a dignified future for hundreds of people experiencing homelessness. By contributing to our mission, you are an actor of change.
Once again, we thank you for investing in our cause.
We look forward to seeing you on the field at the Beaconsfield Golf Club on August 2 2021, for the 18th Annual Ken Reed Golf Tournament!
---
Since 2005, every year at the beginning of August, the Old Brewery Mission welcomes more than 100 golfers from Montreal's business community to take part in its Annual Ken Reed Golf Tournament. During the tournament, foursomes hit the links to complete an 18-hole course on Beaconsfield Golf Club's enchanting greens.
This day of golf and networking continues with a cocktail reception, silent and live auctions and a gourmet dinner where players gather in a relaxed and friendly atmosphere.
The vital funds raised have enabled the Old Brewery Mission to transform from a soup kitchen and shelter to a multifaceted Montreal institution offering not only emergency services but also counselling, medical services and affordable housing so that our most vulnerable can reclaim their rightful place in our community.
Thank you for supporting the Old Brewery Mission as part of the Annual Ken Reed Golf Tournament!
Though it was just last August of 2019, it seems like years since we all got together for the 16th Annual Ken Reed Golf Tournament, presented by the Tenaquip Foundation, to benefit the Old Brewery Mission. View the 2019 Golf e-Booklet below, which recognizes our terrific and loyal sponsors, donors and participants. We hope it will bring back memories of that special day.
Although we had to cancel the 2020 Annual Ken Reed Golf Tournament, you can continue to contribute to fighting homelessness by donating again this year! Your donation today will go directly towards helping people experiencing homelessness during this pandemic.
View our 2019 Golf Program, summing up the 16th edition of the Annual Ken Reed Golf Tournament:
Read more about the 16th edition of the Ken Reed Golf Tournament.
For more information, please contact:
Andréanne Meloche
Coordinator, Events and Fundraising Initiatives
Tel.: 514 788-1884 ext. 257
ameloche@missionoldbrewery.ca
– Thank you! –
Ken Reed's Generous Spirit Lives On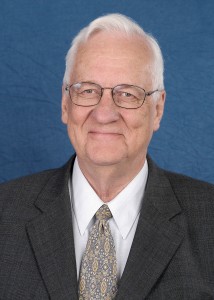 Ken Reed was a great believer in working hard and caring for others, especially those less fortunate. As a young man, he worked near the Old Brewery Mission, where he saw Montreal's homeless men and women gathering for shelter, food and clothing on a daily basis. It was a sight he never forgot.
When Mr. Reed passed away in 2006, it seemed only fitting to rename our annual golf tournament after a man who always showed us such generosity. We thank his family, The Tenaquip Foundation and the employees of Tenaquip Ltd. – the company he built from scratch to become one of Canada's top distributors of industrial and occupational health and safety products – for honouring his memory by continuing to support the Old Brewery Mission.
Golf Committee
Chair
Paula Shannon
Members
Stéphanie Gilbert  ·  Aylish Hunter  ·  Jack Malric
Michael Owston  ·  James S. Ross  ·  Jim Wilson
We thank our dedicated members who make the Annual Ken Reed Golf Tournament a real success, year after year!