We're hiring!
If you're looking to be part of a dedicated and professional team that helps transform the lives of homeless men and women, come visit us on Saturday May 25, 2019, from 9:00 a.m. to noon at Café Mission Keurig.
It's a great opportunity to speak to our staff, ask questions and learn about the Old Brewery Mission.
Don't forget to bring your CV!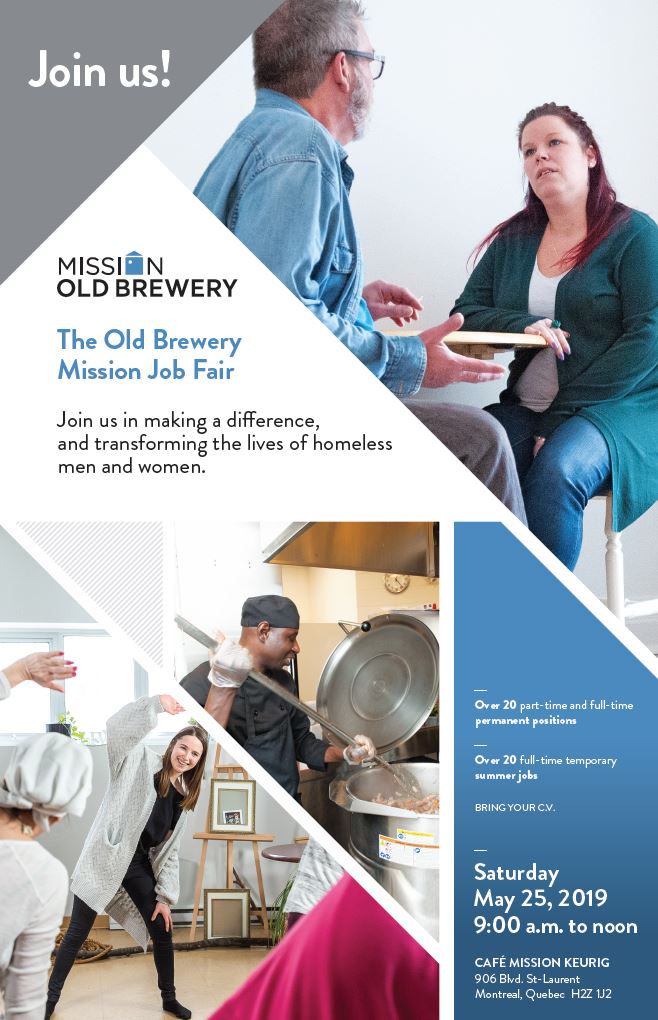 To find out more about our employment opportunities or to apply online, visit the Jobs section of our website, or send your CV to Crissie Robert, HR Recruitment Agent, at crobert@missionoldbrewery.ca.