A Place to Call Home
Nothing is more fundamental to putting an end to homelessness than ensuring that individuals have a place to call home; it is the bedrock of security and dignity. The Mission works with local housing authorities, as well as private building owners, to provide a range of affordable housing alternatives, so that people in crisis situations are not forced to rely on emergency shelter for long periods of time.
Le Pont-TD
This program helps homeless people find permanent, affordable housing in Montreal.
La traversée Grace Dart Foundation
This program offers 14 spaces for aging people experiencing homelessness who are 50 years of age or older. These persons have access to adapted housing in a warm community environment offering support, stability and tranquility.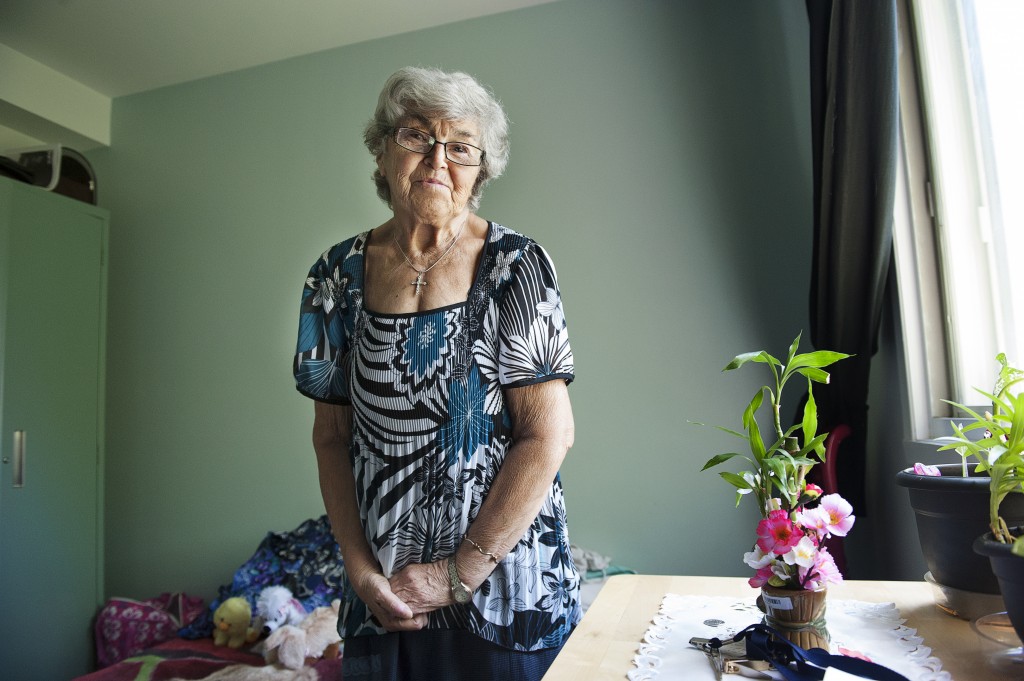 Thanks to the Grace Dart Foundation's extraordinary generosity, our clients are receiving the help they need to age in dignity. We're most proud to name our 14-bed residence dedicated to older adults who've experienced life on the street La traversée Grace Dart Foundation.
Projet Logement Montréal
This program stems from a partnership between the Old Brewery Mission and La Maison du Père, Welcome Hall Mission, and Accueil Bonneau.
– Housing at a Glance:
Affordable apartments throughout Montreal with Le Pont-TD
30 studio apartments for men at our Marcelle & Jean Coutu Pavilion
29 studio apartments for women at our Lise Watier Pavilion
14 housing units for seniors with La traversée Grace Dart Foundation
10 places for women with the Les Voisines program.
Affordable apartments for women with Les Voisines dans la communauté