Addressing Physical and Mental Health
Life on the street makes overcoming mental illness almost insurmountable. Homeless people often won't go to traditional hospitals and don't have the support to see that they take their medication. Poor access to care and lack of social assistance only compounds the issue. That's why the Mission has implemented urban health services to treat mental and physical illness in homeless people.
Projet de réaffiliation en itinérance et santé mentale (PRISM-Cogeco)
Since its launch in 2013, PRISM-Cogeco has served as an innovative model in the field of homelessness and mental health care. In the fall of 2015, the CHUM Hospital published an article highlighting its success, stating that in less than two years, 103 participants out of 140 left homelessness behind in less than six weeks.
– At a Glance:
13 beds for men at our Webster Pavilion
10 beds for women at our Patricia Mackenzie Pavilion
Six-week intensive program
Psychiatric, medical and psychosocial support
Three nutritious meals a day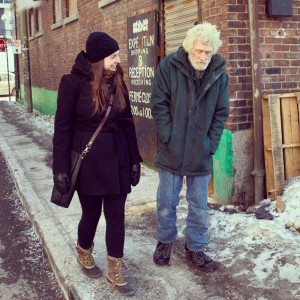 Suivi intensif en itinérance (SII)
A new multidisciplinary team of professionals overseen by the Centre intégré universitaire de santé et de services sociaux (CIUSSS) du Centre-Sud-de-l'Île-de-Montréal works on-site at the Mission to provide close follow-up to over 50 people in the community who are homeless or at risk of becoming so, and suffering from severe mental illness. Two Mission counsellors are an integral part of this team, adding hands-on knowledge as well as best practices.
Read Daniel's story to learn more about the SII program.
Walk-in Medical Clinic
Since 2013, in partnership with the CIUSSS, the Mission operates a walk-in medical clinic adapted to the needs of homeless men and women in Montreal. Located just steps away from Café Mission Keurig®, the clinic is open weekdays from 8 a.m. to 4 p.m.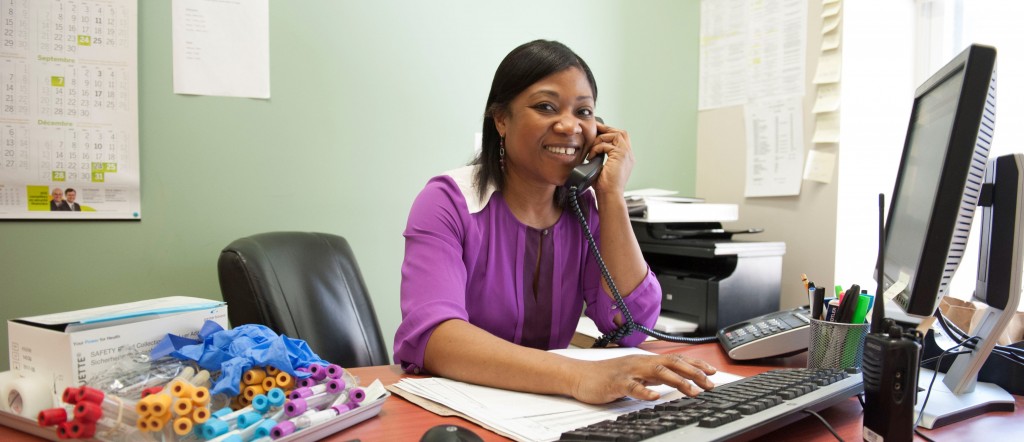 PASS Program: Treating Hepatitis C
Successfully treating homeless people infected with hepatitis C is possible, thanks to our PASS program in partnership with the CIUSSS. Homeless patients treated at the CIUSSS for illnesses requiring close monitoring and rest are systematically transferred to the Mission. Since May 2014, at least 85 patients were admitted into the program, housed on-site at our Webster Pavilion.
– At a Glance:
14 beds for men at our Webster Pavilion
Intensive medical treatment that can last up to 12 months
A doctor and a nurse from the CIUSSS, two Mission counsellors
Therapeutic activities, such as art and cooking workshops
Psychosocial support and counselling
Three nutritious meals a day
$450 Perseverance Grants awarded to patients who complete the program—thanks to GILEAD and ABBVIE
To support urban health initiatives like PRISM and our walk-in medical clinic, please consider making a donation.