Among the Largest Resources for Homeless Women in Canada
Homeless women often go unnoticed, but the fact that we don't see them doesn't mean they need help any less. And the need continues to grow. Over the past few years, the Mission has had an increasing number of homeless women show up at our door.
Patricia Mackenzie Pavilion
The Patricia Mackenzie Pavilion provides an unconditional welcome and a safe place for all women to stay. Located on boulevard De Maisonneuve Est in the Centre-Sud district, our pavilion, which is recognizable from the flowers that adorn its walls year round, is very easy to access.
Our team of caregivers and psychosocial counsellors provides emergency and transition services, supporting each woman on her journey to complete reintegration into the community.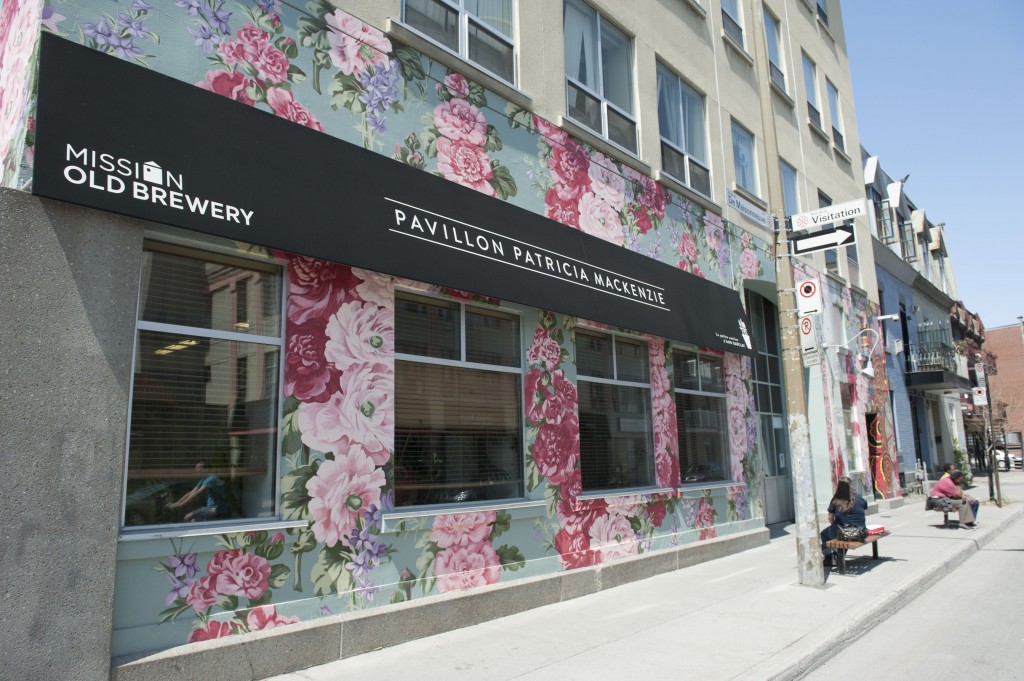 The following services are available at the Patricia Mackenzie Pavilion:
Our Emergency Services
All of our services are available 24/7, 365 days a year.
For us at the Mission, any woman who no longer has a place to call home is experiencing a crisis situation. These women are quickly admitted to our emergency shelter for the night. At their request and depending on their needs and available spaces in our emergency shelter, their stay can be extended.
– Emergency Beds
Giving someone a safe place to sleep, eat and wash is the first step toward helping them get off the streets. Our team members work with the women, at their own pace and always with the utmost respect, to provide them with personalized, adapted psychosocial follow-up services.
– Étape and Étape+ Emergency Programs
The support programs are developed to allow women to initiate or pursue personal efforts to access health services or treatment programs, or to find affordable housing. The services offered are not based on a period of stay, but instead on the pace, ability and willingness of each woman, in order to accompany her in her journey toward her personal goals.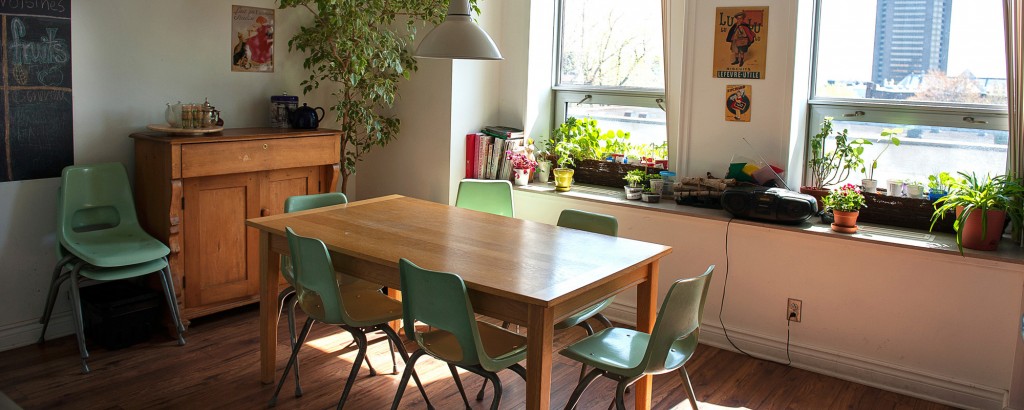 – Projet de réaffiliation en itinérance et santé mentale (PRISM) for Women
Implemented in March 2015, the PRISM program at the Patricia Mackenzie Pavilion is unlike any other service in Montreal. In partnership with the Centre intégré universitaire de santé et de services sociaux (CIUSSS) du Centre-Sud-de-l'Île-de-Montréal, the PRISM program provides homeless women suffering from a mental health problem with adapted services involving on‑site follow-up by a dedicated, multidisciplinary team. The goal is to facilitate the progression of these women toward stability, healing and a return to safe and affordable housing.
Read Parise's story to learn more about PRISM.
Our Transition Services
– Les Voisines
The fourth floor of the Patricia Mackenzie Pavilion was transformed into a spacious shared apartment, thoughtfully decorated by the Women's Services team.
Each resident has a private or semi-private room while sharing a fully equipped modern kitchen, living room, laundry room, and bathroom with her roommates. The atmosphere is friendly and relaxed.
The team supports the women by acting as life coaches to help them develop and strengthen the skills needed to become self-reliant and return to independent living. Women are supported by a facilitator and a counsellor throughout their stay.
Introduced in October 2012, this program is the final step for women who are preparing to move out on their own. Following their stay, almost 85% of residents will no longer need to use our emergency services.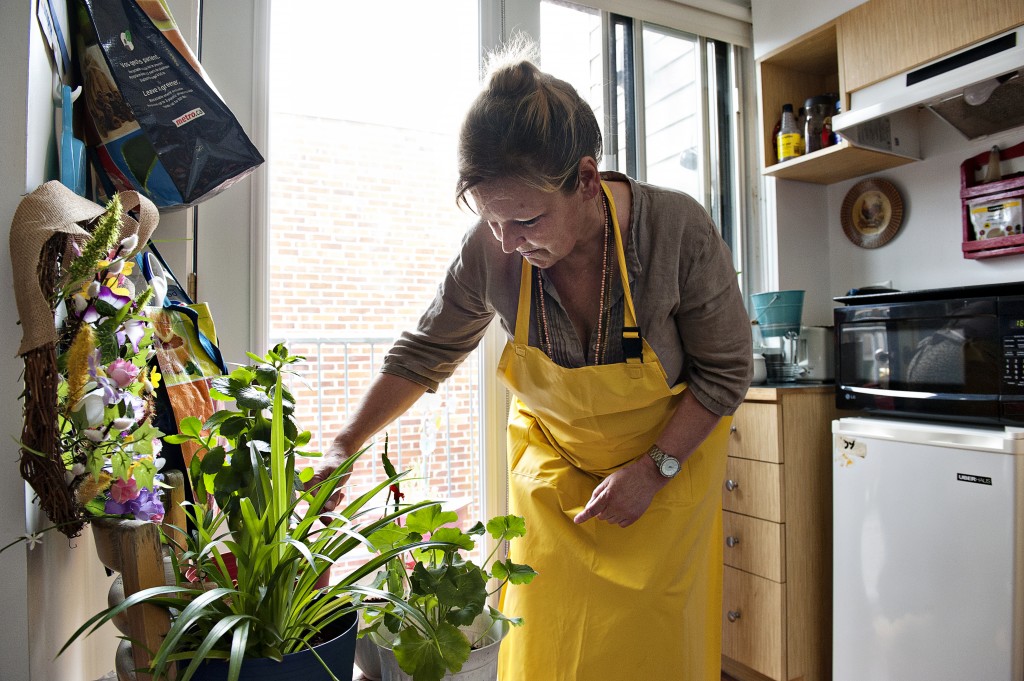 Our Affordable Housing Units for Women
– Lise Watier Pavilion
The Lise Watier Pavilion is located in the heart of a residential neighbourhood in Hochelaga-Maisonneuve, across the street from a market. The 29 housing units are exclusively reserved for women who feel safer in a 100% female community.
The pavilion is ideal for women looking for a place that values community, sharing and collaboration. Our on-site team organizes a variety of stimulating activities to maintain bonds between the group. The units are fully equipped and offer affordable rent (25% of income + additional charges).
– Les Voisines in the Community
This program, inspired by the "Housing First" model, allows homeless women to move into their own apartment, in the Montreal neighbourhood of their choice.
This program's success relies on cohesive community planning to develop coordinated, complementary programs to end chronic homelessness. Once housed, the women continue to be followed and supported by a psychosocial counsellor to help them adapt to their new community.
---
Please consider making a donation to support Women's Services at the Mission.