Keeping people off the streets and safe inside our premises is an immense task. We have several pavilions across the city where a number of people reside, meet and gather, so minimizing the risk of infection and staying ahead of the curve during a pandemic is critical.
That's why we are thrilled to be partnering with Sani Marc, a recognized Canadian sanitation leader with over 50 years' experience in cleaning and disinfection products and solutions. The new three-year partnership will see Sani Marc make a tangible contribution to the health, wellness and safety of the Old Brewery Mission's facilities, as well as those who benefit from our life-changing services.
To make our all of our buildings immediately safer, Sani Marc installed paper towels dispensers, soaps, disinfectants and product dilution systems that help us to welcome people experiencing homelessness in a manner that protects both our clients and staff.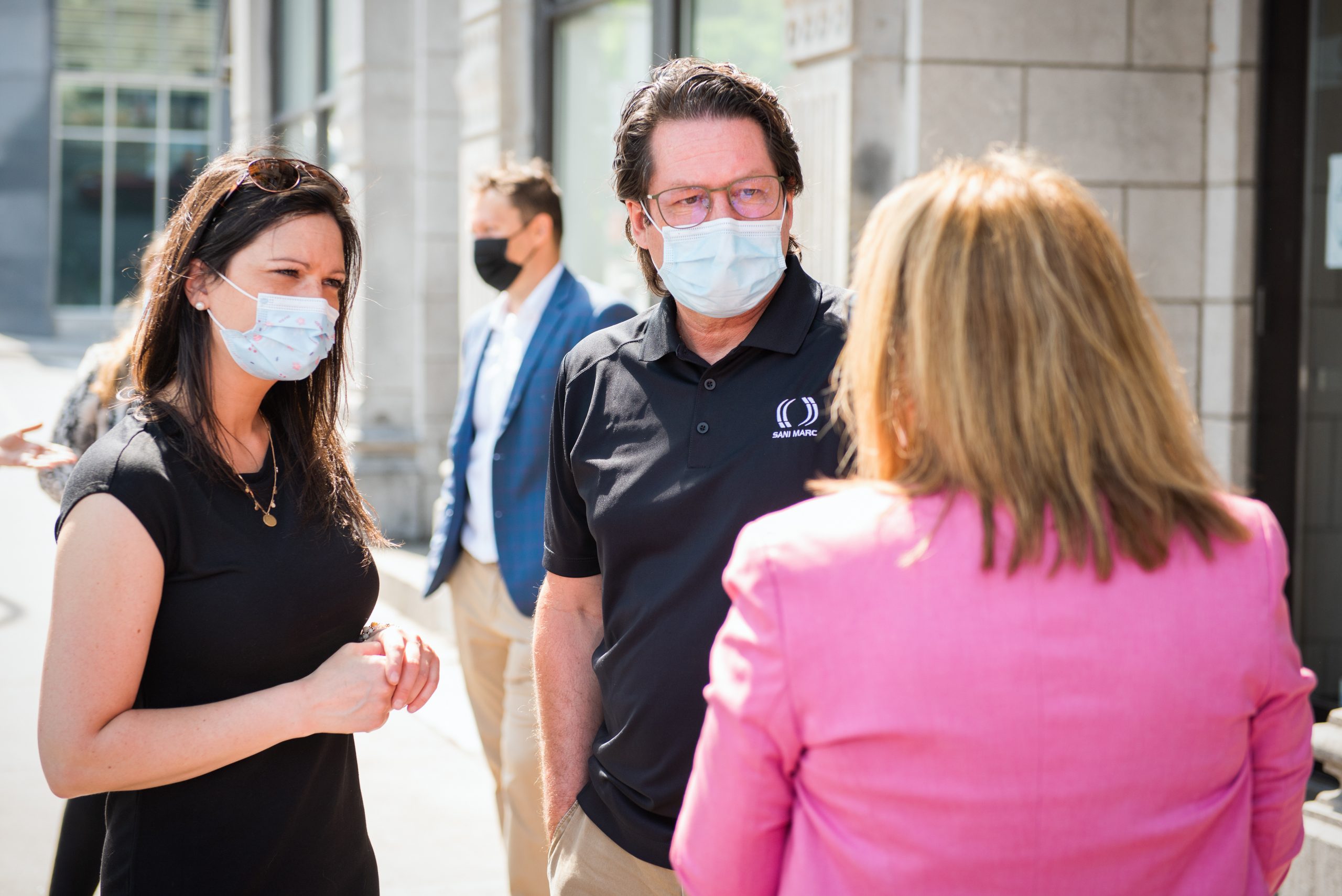 "The value that Sani Marc brings to our organization is enormous. Not only are they donating vital goods, but the company will also act as an advisor to educate and train our beneficiaries and staff on how to minimize health risks," said James Hughes, President and CEO of the Old Brewery Mission. "That peace of mind helps us to focus on the task at hand — ending chronic homelessness."
Sani Marc's team will share their know-how and experience by offering extra training to the Mission's maintenance crew, with methods adapted to our unique environment. The team will even refurbish the floors of several common areas in order to streamline the cleaning process and simplify their upkeep.
A true partner, Sani Marc is committed to helping us maintain a healthier workplace and environment throughout our pavilions by facilitating the work of our maintenance people. Whether it is in the form of sanitation materials or consultation, Sani Marc's contribution has an invaluable impact on preventing infection risk and raising awareness around healthier hygiene practices.
"People experiencing homelessness are already struggling to survive on a daily basis. Someone who is rebuilding their life shouldn't have to worry about getting sick. We want to invest in their wellbeing," said Patrick Couture, Vice President and General Manager of Sani Marc. "As a leader in sanitation, we knew we had to give back, get involved and support the Mission in creating a healthy, safe environment across all its locations."