Book Launch with James Hughes, Matthew Pearce & Arlene Hache
Wednesday December 12, 2018
Atwater Library Auditorium (2nd floor)
1200 Atwater Ave., Westmount

4 p.m. – Doors open
5:30 p.m. – Opening remarks
7 p.m. – End

Free admission
Atwater Metro
Don't miss this opportunity to get your signed copy of the book and to join us in an eye-opening conversation about our community!
"Beyond Shelters is a timely reminder of the importance of homeless shelters in the communities they serve. It is also an eloquent shout out to all governments that they need to do more in supporting shelters and in creating healthy policy environments to drive down the number of homeless people in places like Fredericton, NB, where I live. My government (2006-10) introduced the first Housing and Homelessness Plan for the province but more, much more, needs to be done. Beyond Shelters helps to articulate the way forward."
– Shawn Graham, former Premier of New Brunswick
About Beyond Shelters
Newspapers, television and films cast homeless shelters as places of desperation, sadness and sickness. However, over the last 25 years, homeless shelters have changed dramatically.
Shelters have become more professional and sophisticated in addressing homelessness in their communities. They now do much more than provide a bed and a meal for the night — they offer different methods of intervention, different types of services and different forms of connection to the communities they serve.
This book offers essays by experienced leaders in the homelessness sector who examine the future of the homeless shelter in Canada. This diverse collection also includes a chapter by Dr. Sam Tsemberis, the father of the successful Housing First Model. There are contributions by leaders in the homelessness field from across Canada, who have been at the forefront of developing unique services for women, youth, Indigenous people, and families. The days of shelters serving to merely warehouse homeless people out of sight and mind are being replaced by specialized approaches that are reducing homelessness in Canada.
The contributors have years of experience understanding the causes of and solutions to homelessness and the role that shelters can play in achieving their ultimate goal — the elimination of all forms of homelessness in Canada.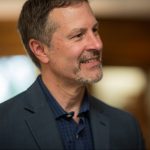 JAMES HUGHES has worked as a senior administrator in social services for more than fifteen years. He served as Director General of the Old Brewery Mission, Quebec's largest centre serving homeless people. He was Deputy Minister of Social Development in New Brunswick from 2008 to 2011 and now works for the Montreal based McConnell Foundation. He is the author of Early Intervention: How Canada's social programs can work better, save lives, and often save money. He lives in Montreal.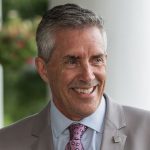 MATTHEW PEARCE has dedicated his career to advocating for and serving marginalized, vulnerable communities in both local and global capacities. He served as President and CEO of Canada World Youth, an organization committed to building the capacity of young people to participate in the development of just, harmonious, and sustainable societies. As President and CEO of the Old Brewery Mission, he provides strategic leadership and direction, promoting a vision in which homelessness is prevented, effectively addressed and resolved. He is a founding member of the Montreal Movement to End Homelessness. He is the recipient of the 2017 Ella Amir Prize for Innovations in Mental Health Services and serves on various boards, including the Centre Hospitalier de l'université de Montréal (CHUM).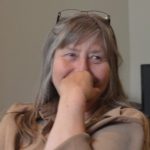 ARLENE HACHE Visit homelesshub.ca to read her bio and watch a Q & A interview with her.
Purchase the book online:
---
For more information:
Anne Guay
aguay@missionoldbrewery.ca
514 788-1884 #256