In addition to raising $255,000 for Montreal's homeless, the 14th annual Ken Reed Golf Tournament played host to a first
An Annual Tradition
Like every first Monday in August, once again some one hundred golfers turned out at the Beaconsfield Golf Club in Pointe-Claire for the Old Brewery Mission's annual Ken Reed Golf Tournament.
A First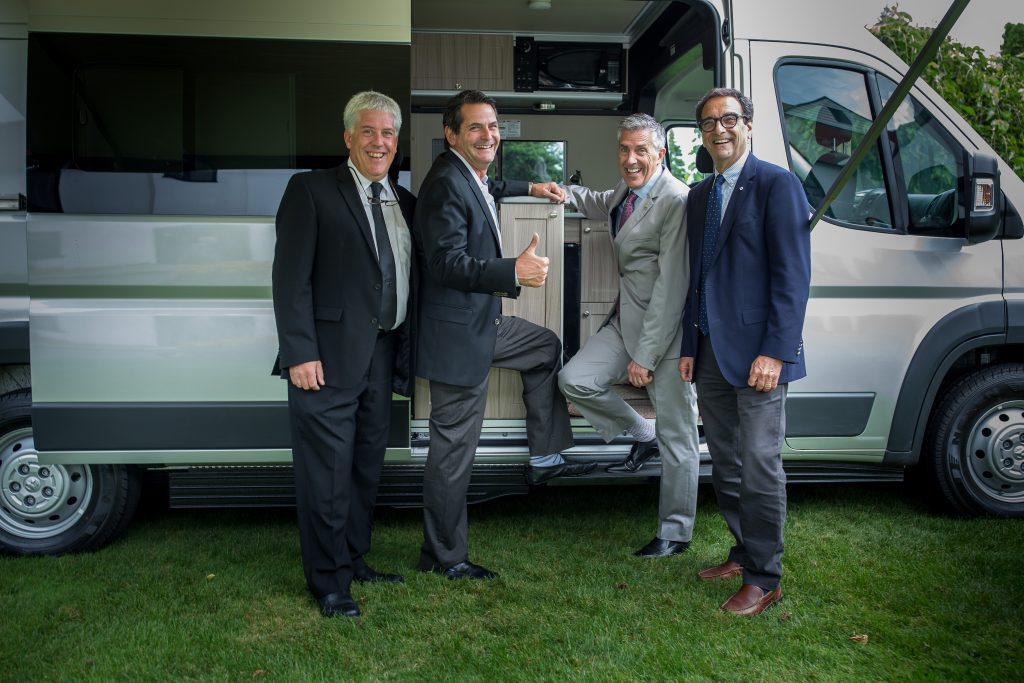 On his first shot of the day, Norman Hacker, of Gustav Levinschi Foundation, a loyal supporter of the tournament since its inception, got a hole-in-one on the 8th hole! This impressive feat earned him the RV donated by Monaco Montréal, valued at $89,000. Now there's a story that will continue to be told for years to come at the tournament!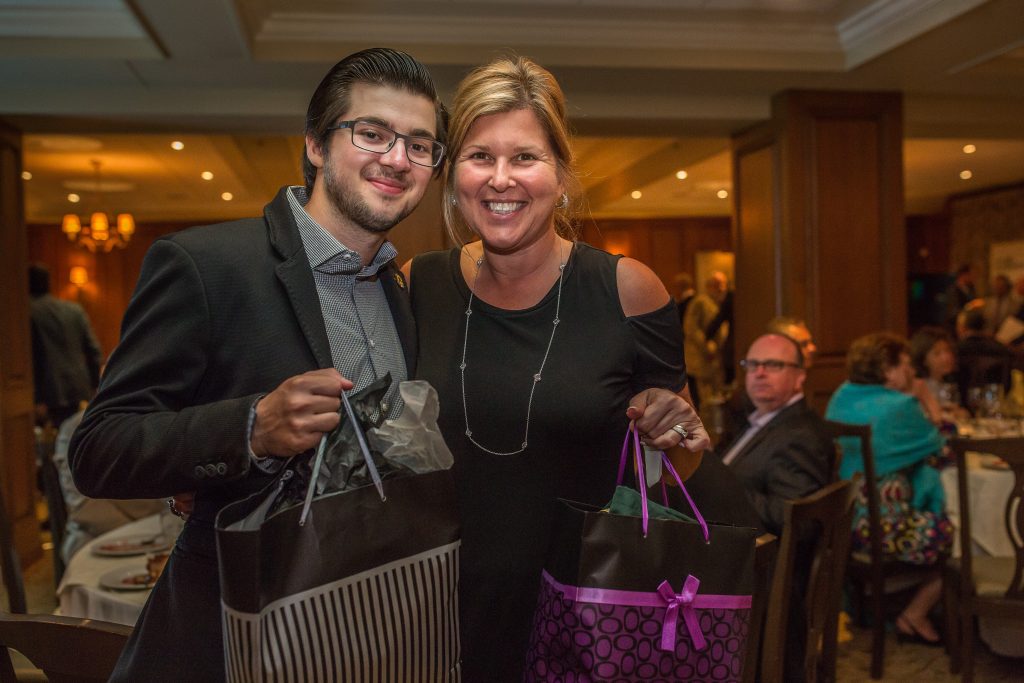 In other news, Peggy Alexopoulos and her son Alexander Alexopoulos won the longest drive competition. Congratulations to them both!
A Fun Evening
After a sunny day on the greens, the golfers got together for a cocktail, followed by an evening of entertainment hosted by Paul Graif and sponsored by the Tenaquip Foundation, capped off by a performance by legendary Canadian duo Bowser and Blue.
For the first time ever, the Mission held a live auction. Led by our very own auctioneers Kim Nguyen and David Leduc, participants bid on a five-course meal for six people, to be prepared and served at the winner's home by the executive chef at Auberge Saint-Gabriel, Ola Claesson.
The silent auction also featured gift certificates, luxury items, a limited-edition signed Sidney Crosby poster, and tickets to a Montreal Canadiens game, generously donated by Canada Steamship Lines.
Record-setting Amount Raised
Together, participants at the 14th annual tournament raised a record $255,000, which will go toward helping us to eliminate chronic homelessness in Montreal.
"Our work goes well beyond providing nutritious meals and a safe place to sleep," says Matthew Pearce, President and CEO of the Old Brewery Mission. "Our goal is to ensure that every Montrealer has a place to call home. By engaging the greater community, including our corporate partners, individual donors and political leaders, the Mission can provide solutions for our city's most vulnerable women and men that lead to better health and more affordable, permanent housing options," he states.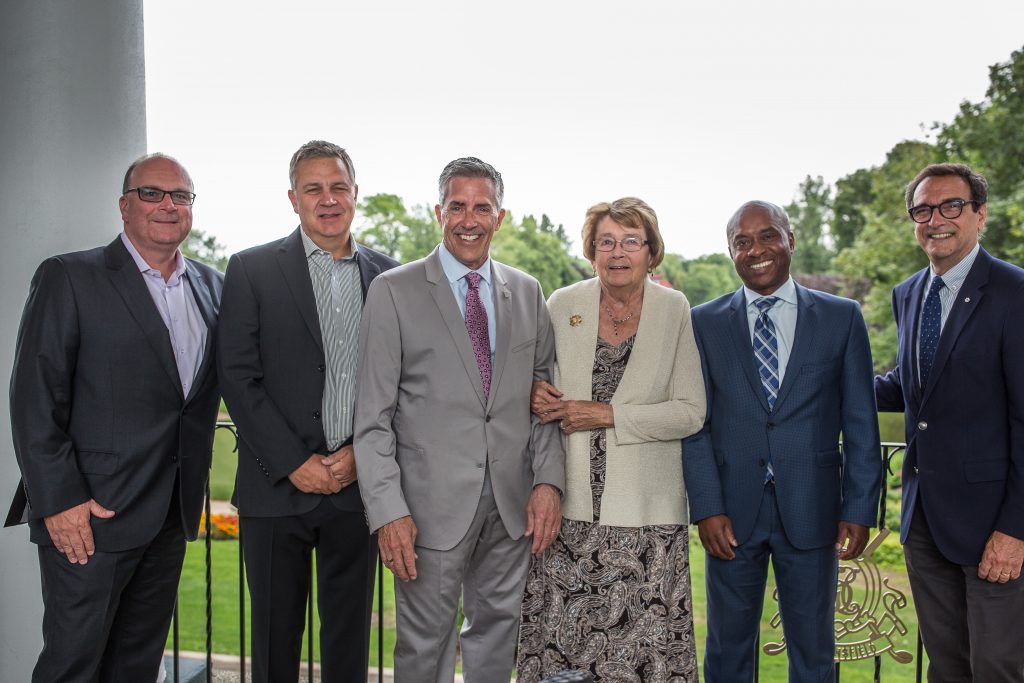 The Old Brewery Mission wishes to thank The Tenaquip Foundation, Wallace Denver, The Masonic Foundation of Quebec, Ballin Inc., Gladstone Investment Corporation, K+S Windsor Salt Ltd, Manulife Financial, TD Asset Management, Zakuta Family Foundation, Aon Parizeau, Lewis Dobrin, Pimco, Philip L. Webster and the Norman Zavalkoff Family Foundation for their generosity.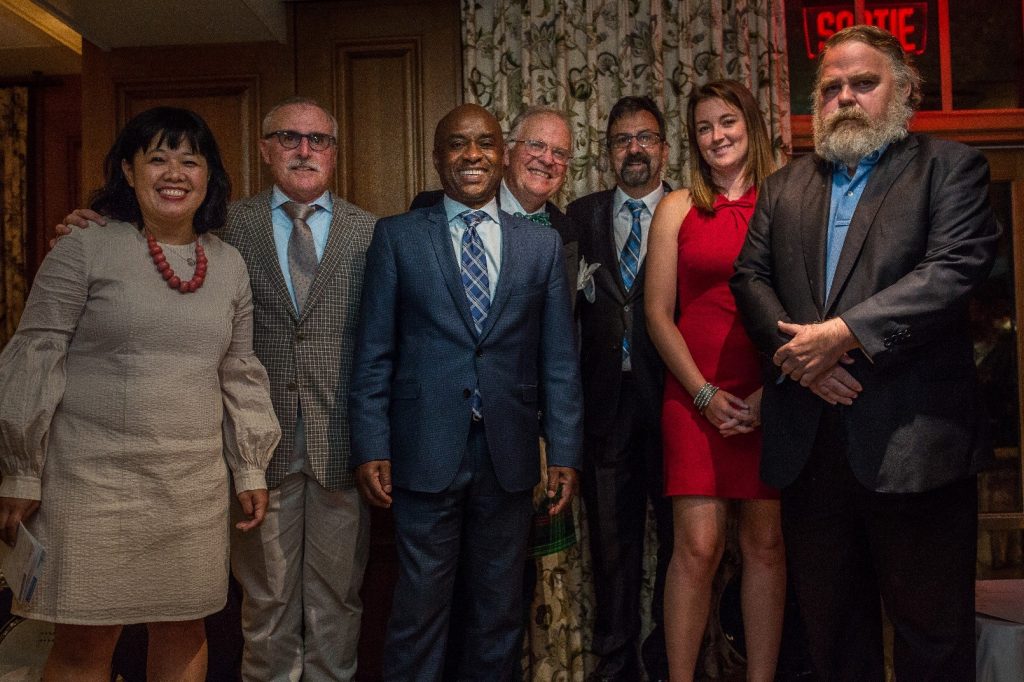 Our heartfelt thanks to the members of the organizing committee (left to right):
Kim Nguyen, Elliot Brott, Jim Wilson (Chair of the committee), Jim Ross, Jack Malric, Stephanee Legault, Michael Owston and Mylène Filiatrault (not pictured).