15th Annual Ken Reed Golf Tournament Raises Record $258,000!
114 golfers braved the scorching heat on Monday August 6 and teed-off at the Beaconsfield Golf Club in Pointe-Claire in support of our 15th Annual Ken Reed Golf Tournament, presented by The Tenaquip Foundation. In addition to being sold out, the event raised a record $258,000 to help end chronic homelessness in Montreal.
Tournament Highlights
After a hot day on the greens, golfers attended an evening hosted by veteran sports reporter and media personality Paul Graif. Later, guests were treated to live musical performances by Montreal-based band The Old Mills, playing a mix of oldies and pop hits, reinvented with their unique bluesy-country sound.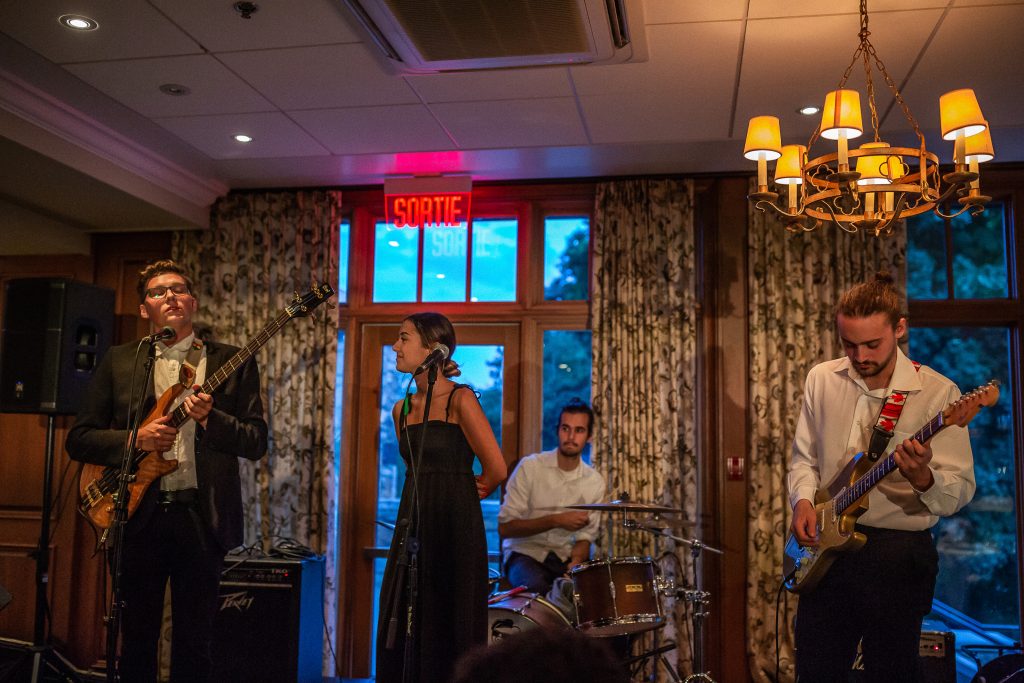 Prizes up for grabs at the silent and live auctions included gift certificates, weekend getaways, luxury and sports items, courtesy of Canada Steamship Lines, Europa Group, Golf Town, Power Corporation, Realterm and many others.
Beyond the Greens
Matthew Pearce, CEO of the Old Brewery Mission, says the funds will go beyond providing nutritious meals and a safe place to sleep for homeless men and women. "The problem with traditional shelters is that they end up facilitating homelessness," says Pearce. "We need to challenge the status quo and work together to provide complementary services that span from homelessness prevention to affordable, permanent housing with supports for those who need it most."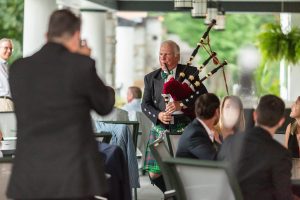 The tournament's chairman and co-founder, Jim Ross, who kicked off the evening ceremony by playing the bagpipes, says he is inspired by the Reed family's continued compassion and generosity towards fellow Montrealers in need. "We owe the success of this special event to the late Ken Reed and his family, who carry on his legacy year after year," he remarks. "They never lost sight of his commitment to the homeless men and women he saw lined up outside the Old Brewery Mission on his way to work. Their continued support is truly remarkable."
Our Heartfelt Gratitude
The Old Brewery Mission wishes to thank its donors, notably The Tenaquip Foundation, Gladstone Investment Corporation, Manulife Financial, Mitzi & Mel Dobrin Family Foundation, William Gregory, Zakuta Family Foundation, DLA Piper Canada LLP, JBL Canada and Anthony Layton for their generosity.
The event was presented by The Tenaquip Foundation and sponsored by Consortia, Pipe & Piling Supplies Ltd., Lapointe Rosenstein Marchand Melançon, Groupe Park Avenue, Marcolin & Associés, Monaco Montréal and Reitmans.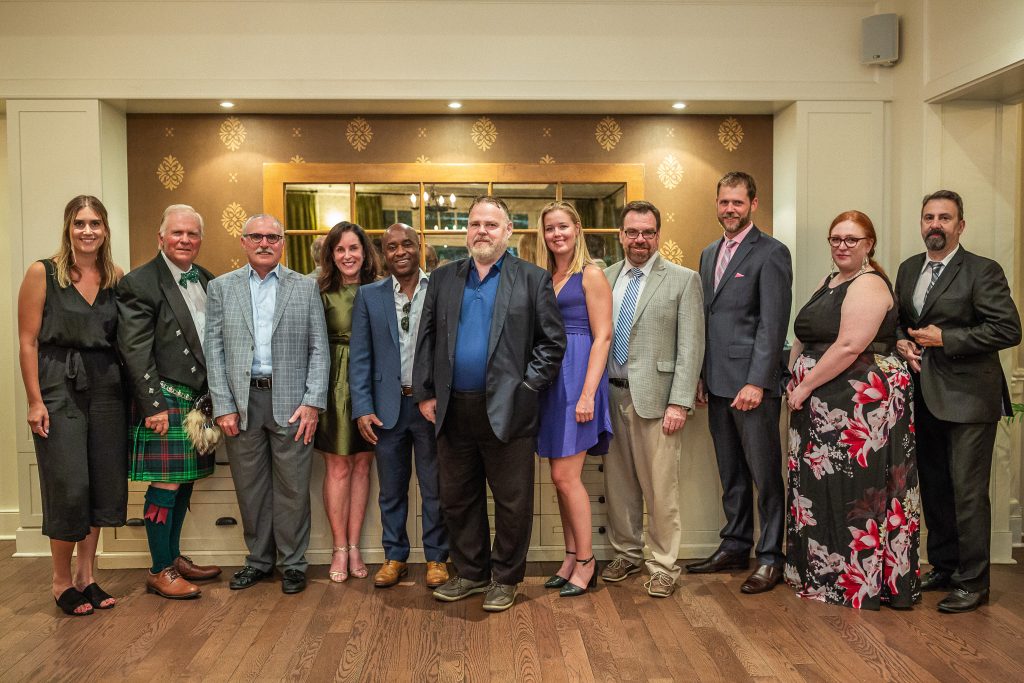 Warm thanks to the Organizing Committee, pictured above from left to right: Stéphanie Gilbert, Jim Ross (Chair), Elliott Brott, Paula Shannon, Jim Wilson, Michael Owston, Courtney Legault, Fraiser Baird, David Leduc, Mélanie Galipeau and Jack Malric.