Improving relations between police and the homeless community, as well as the existing homeless resources—this is the topic of current talks between the Service de police de la Ville de Montréal (SPVM) Chief, Philippe Pichet, and the President and CEO of the Old Brewery Mission, Matthew Pearce.
As such, the SPVM will now draw on the Old Brewery Mission's expertise to better educate and adapt its responses to the realities of homelessness, including issues surrounding mental health. The Mission will provide complementary police training about homelessness at its main pavilion located at 915 Clark Street in Montreal (St-Laurent Campus); its staff will participate in periodic awareness initiatives; and dozens of officers will take turns serving supper to over 400 homeless people at its Campus cafeteria several times a year beginning yesterday, February 14—Valentine's Day.
Progress will be monitored jointly through biannual meetings between Matthew Pearce and Philippe Pichet.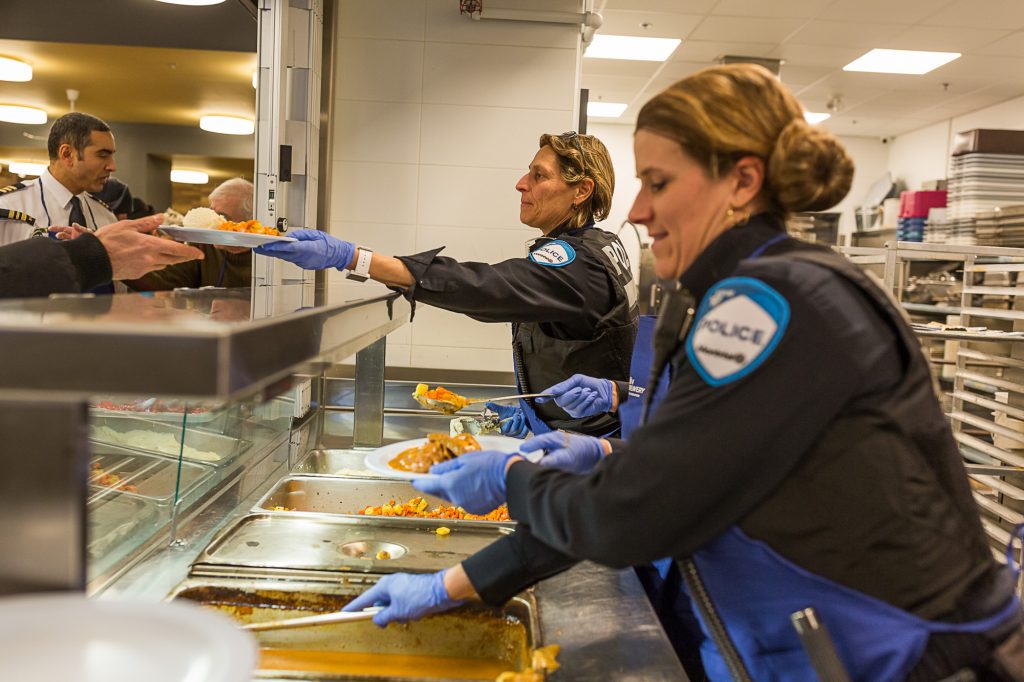 Matthew Pearce says these are significant steps towards increasing law enforcement's understanding of homeless people.
"A lot of work remains to be done to ensure our city's most vulnerable citizens receive equal treatment and protection; but we're confident these initiatives will create bridges between police and homeless people by offering them opportunities to interact in positive, non-conflictual contexts," Pearce states.
For police officers who work in Montreal's downtown core, interventions with homeless people or individuals in crisis are common and a key area of concern.
"All of my police officers working on the street, along with the Équipe mobile de référence et d'intervention en itinérance (EMRII) and the Équipe de soutien aux urgences psychosociales (ÉSUP), are concrete examples of our collective focus on this issue," mentioned Mr. Pichet.