As the long weekend approaches, many Montrealers are adjusting their plans and holiday traditions to abide by physical distancing and confinement measures to reduce the spread of COVID-19. While these changes are unsettling, here at the Mission, the pandemic has been a catalyst for increased agility to find solutions to situations that were unthinkable even a month ago.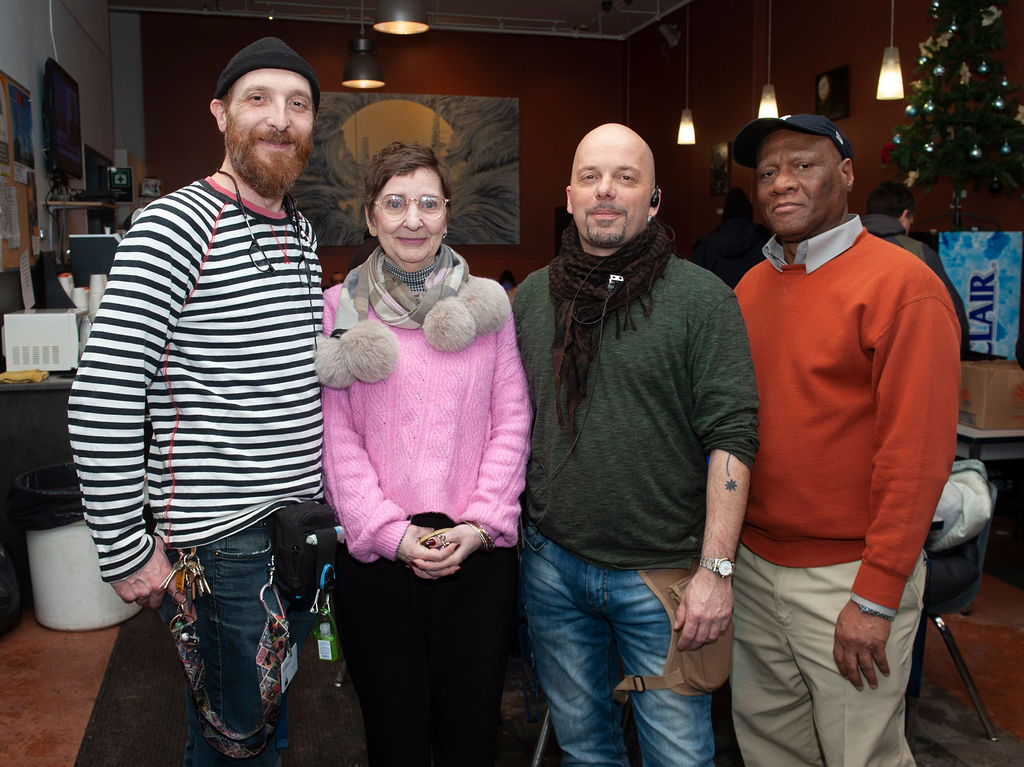 Over the holiday weekend—as well as in the days and weeks ahead—our frontline staff will be working to ensure essential services to Montreal's homeless population remain open. For some working on the frontline of the pandemic, isolating themselves from their closest family members has been a necessary sacrifice.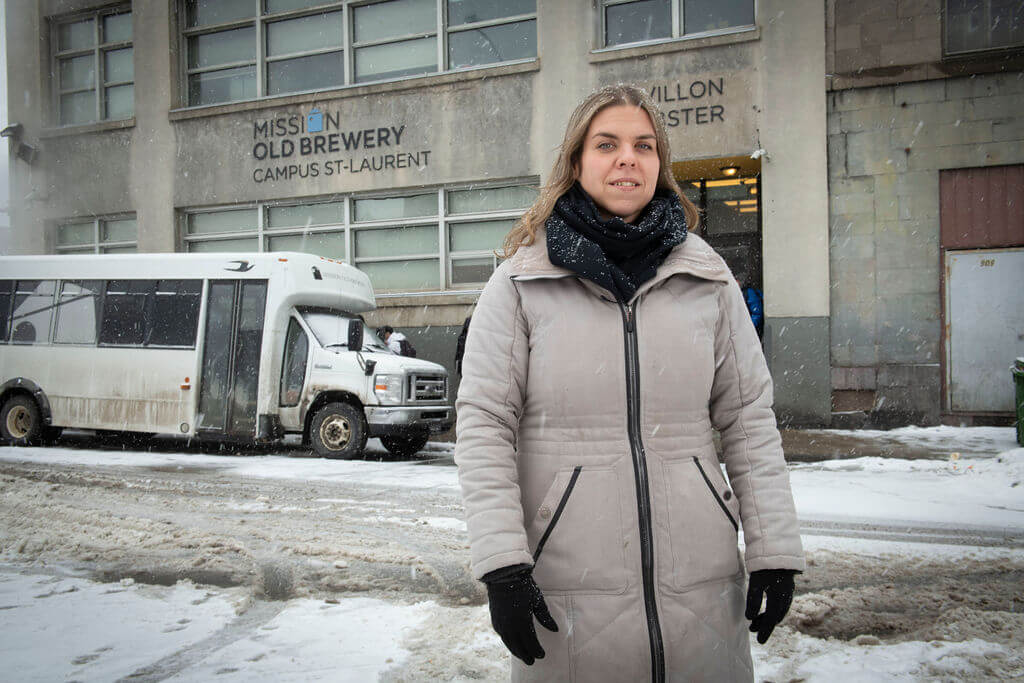 Émilie Fortier knows this all too well. She is a single mother who knows firsthand the difficult choices many staff members are making during this crisis. She supervises teams of intervention workers, counsellors and maintenance staff working onsite at our Webster Pavilion, and at temporary installations like the one set up by the City of Montreal at Place du Canada.
"My son, Adam, is staying with my parents while I go to work every day. My sister does my groceries and prepares meals for us. I'm not sure when I'll get to interact with him or my parents as I did before, since I'm exposed to the risk every day and responsible for the reorganization and deployment of services to the homeless. But we make do. Adam and the rest of my family understand the Old Brewery Mission's vital role in this time of great need."
– Émilie Fortier, Director of Services at our St-Laurent Campus
The test of courage
While this pandemic exposes the fragility of our healthcare system and gaps in sociopolitical systems, it also reveals life's everyday heroes. It has awakened society to the vital contribution of people working on the frontlines. It serves as a real reminder of our collective vulnerability, and our capacity to step up and face it.
"Over the past few weeks, I've had the opportunity to see the true meaning of courage. Our staff have been adapting to the situation as quickly as it evolves—implementing physical distancing measures, following rigorous hygiene routines and making sure our clients stay safe and healthy. As frontline workers, they know they're more exposed to certain risks. In the face of vulnerability, they step up for the greater good—that's what makes them heroes."
– Matthew Pearce, President and CEO
Please consider donating today in support of our frontline staff who are on the ground, 24/7, to ensure services are delivered to people who have little to no options during this crisis. 
Driving social change
In the time of quarantine, Montrealers are finding creative new ways of staying connected with virtual dinner parties and gatherings. They are also mobilizing to support each other, neighbours and strangers alike.
Coronavirus is teaching us that it's possible to challenge the status quo. A little over a month ago, using government buildings to shelter homeless men and women was unimaginable. Evicting tenants who couldn't afford to pay their rent was considered unfortunate, but normal news. Now, so many people are struggling to pay their rent—but this pandemic is also compelling governments and other decision makers to think differently about important issues such as housing.
Today, making sure people remain housed has become a public health issue. This is a good thing.  
This is an unprecedented opportunity to push for more affordable, permanent housing so that our community's most vulnerable citizens, those without a home, aren't so vulnerable to begin with.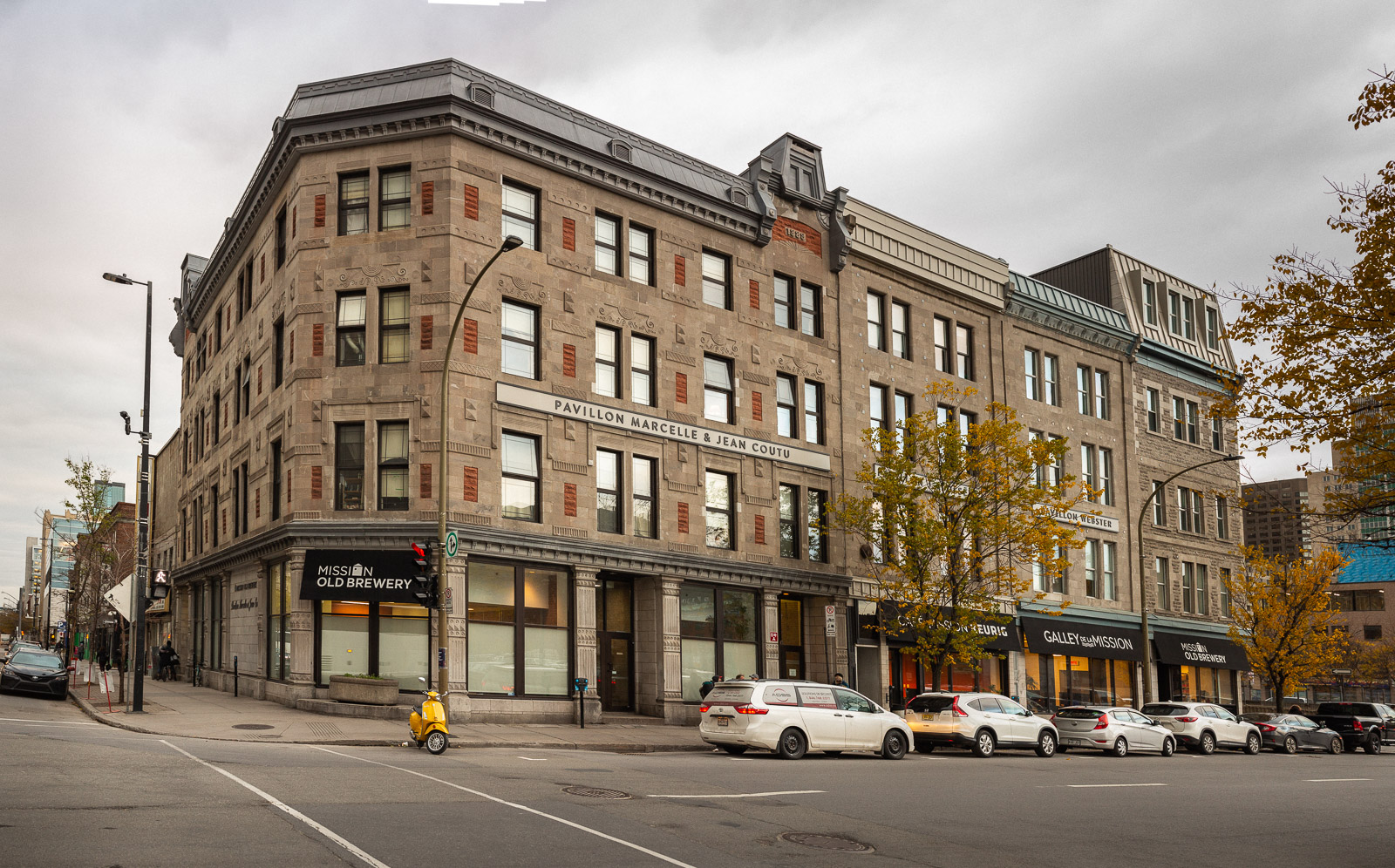 At our Webster Pavilion, main shelter for men experiencing homelessness:
200 men remain safe inside our building where they can access three meals a day, adapted health services and psychosocial support
425 take-out meals on average are prepared daily by our kitchen crew; these are delivered to a temporary installation at Place du Canada, where people experiencing homelessness can eat and rest during the day
On Sundays, lunch in our cafeteria is open to all—thanks to the ongoing support of the Marcelle and Jean Coutu Foundation; dinner is reserved for those currently residing at the pavilion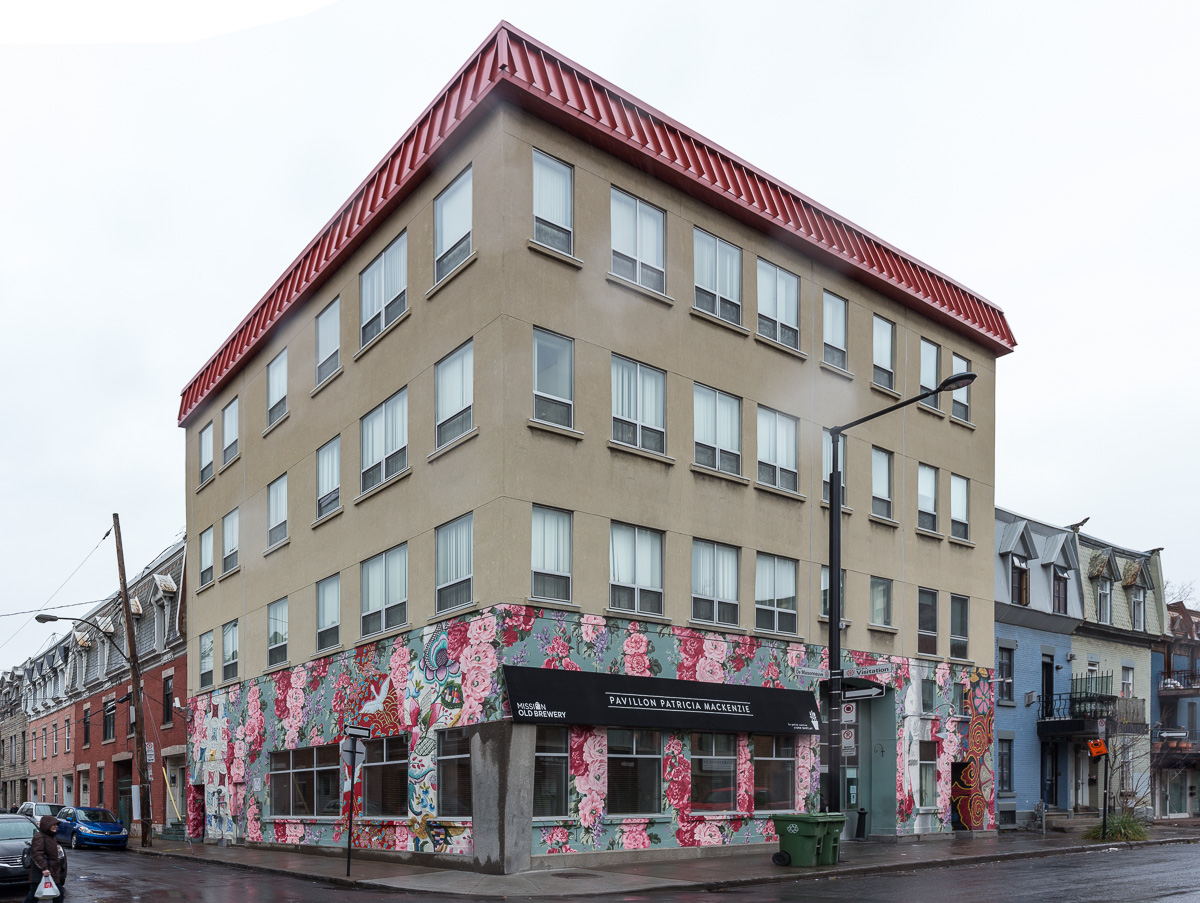 At our Patricia Mackenzie Pavilion, one of Canada's largest resources for women experiencing homelessness:
60 women remain safe inside our building where they can access three meals a day, adapted health services and psychosocial support
To mitigate the spread of COVID-19 within our facilities and ensure the health and safety of clients and staff, newcomers to the Mission are being referred to other temporary installations in the city. We are currently working with the City of Montreal, the CIUSSS du Centre-Sud-de-l'Île-de-Montréal and our service partners to ensure everyone has a safe place to stay during this crisis.
We wish everyone a happy, healthy holiday weekend.