For the past 129 years, the Mission has been providing vital services to all those who knock at its door—24/7, 365 days a year. With the arrival of the cold weather, we have implemented our winter protocol, effective December 3, consisting of exceptional emergency measures ensuring that every Montrealer has a warm, safe place to stay at night.
No matter the season, the Mission's services are geared towards getting homeless men and women quickly off the street and into affordable housing. According to Matthew Pearce, President and CEO of the Mission, this focus on rapid re-housing and reintegration puts an extra strain on the Mission's limited resources and staff, especially during the cold winter months.
"Even though we are currently facing an increase in demand and a shortage of workers in certain specialized areas, our team knows the importance of taking the time to learn each person's name and story. Once we know who they are and what led them to the street, we can connect them to the right support network and ultimately, make sure they leave shelter life behind them," he says.
Shuttle Service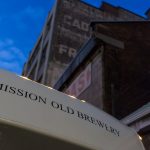 Last winter, the shuttle offered almost 6,000 safe rides. This year, this service remains at the heart of the winter protocol. A Mission chauffeur and intervention worker travel around the downtown streets Monday to Friday from 2 p.m. to 8 a.m., and weekends from 8 p.m. to 8 a.m., inviting homeless men and women aboard to warm up and travel safely to and from emergency accommodations in the city. The shuttle will also be present each night at the closing of the Bonaventure metro station.
The Mission collaborates closely with the other main homelessness organizations in the community, as well as public emergency and transportation services, including the Service de police de la Ville de Montréal and Société de transport de Montréal, to ensure the security of all.
Donate now to help homeless men and women access essential resources throughout the city.
An Unconditional Welcome for All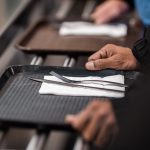 Homeless women can count on the Patricia Mackenzie Pavilion, located at 1301 De Maisonneuve Blvd. East., for life's basic necessities, as well as individual counselling support, adapted health and affordable housing services. Last year, it welcomed 600 women in need, including individuals from the LGBT community and increasingly, new arrivals. This year also marks the Patricia Mackenzie Pavilion's 20th anniversary.
The Webster Pavilion at 915 Clark St. provides a range of services tailored to the needs of homeless men.
35,000 Meals Served in November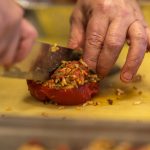 In addition to its winter protocol, with the Mission's enhanced emergency response system—implemented over a year ago—individuals can remain inside at the Mission 24/7, with access to counseling support, a locker to store personal items, showers, laundry services and three meals a day. In fact, close to 35,000 meals were served at the Mission last month alone.
Donate now to help us offer an unconditional welcome and a hot meal to those who need it most. 
Montrealers of all ages show they care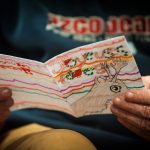 Every year, individuals and organizations give their time and help collect funds to ensure that homeless men and women can also be warmed by the season's holiday spirit:
The chef-owner of Restaurant Gus in Petite-Patrie, Dave Ferguson, is holding the fifth edition of #SocksForBubbly, aiming to collect over 5,000 pairs of socks for the homeless from a wide range of participating restaurants;
Some 300 students from Willingdon Elementary School crafted handmade holiday cards for homeless men and women at the Mission. Watch the video here;
And on Christmas Day, the Mission will serve up traditional meals with the help of compassionate volunteers, including members of the Chadha Family Foundation.
Lise Watier will hold a special, intimate holiday dinner with the residents and staff of the Lise Watier Pavilion, which is home to 29 previously homeless women;
The Mission relies on the generosity of donors—caring individuals and companies—to fund over half of its life-changing programs and services. Now more than ever, it needs your support to get through these winter months.
Help us say mission accomplished by donating today!