Thanksgiving is a little different this year, with the pandemic changing celebration plans for most. At the Mission, our staff is working around the clock to ensure services get delivered to homeless Montrealers while planning a special Thanksgiving meal with a side of extra safety measures to prevent COVID-19.
Giving Thanks in Challenging Times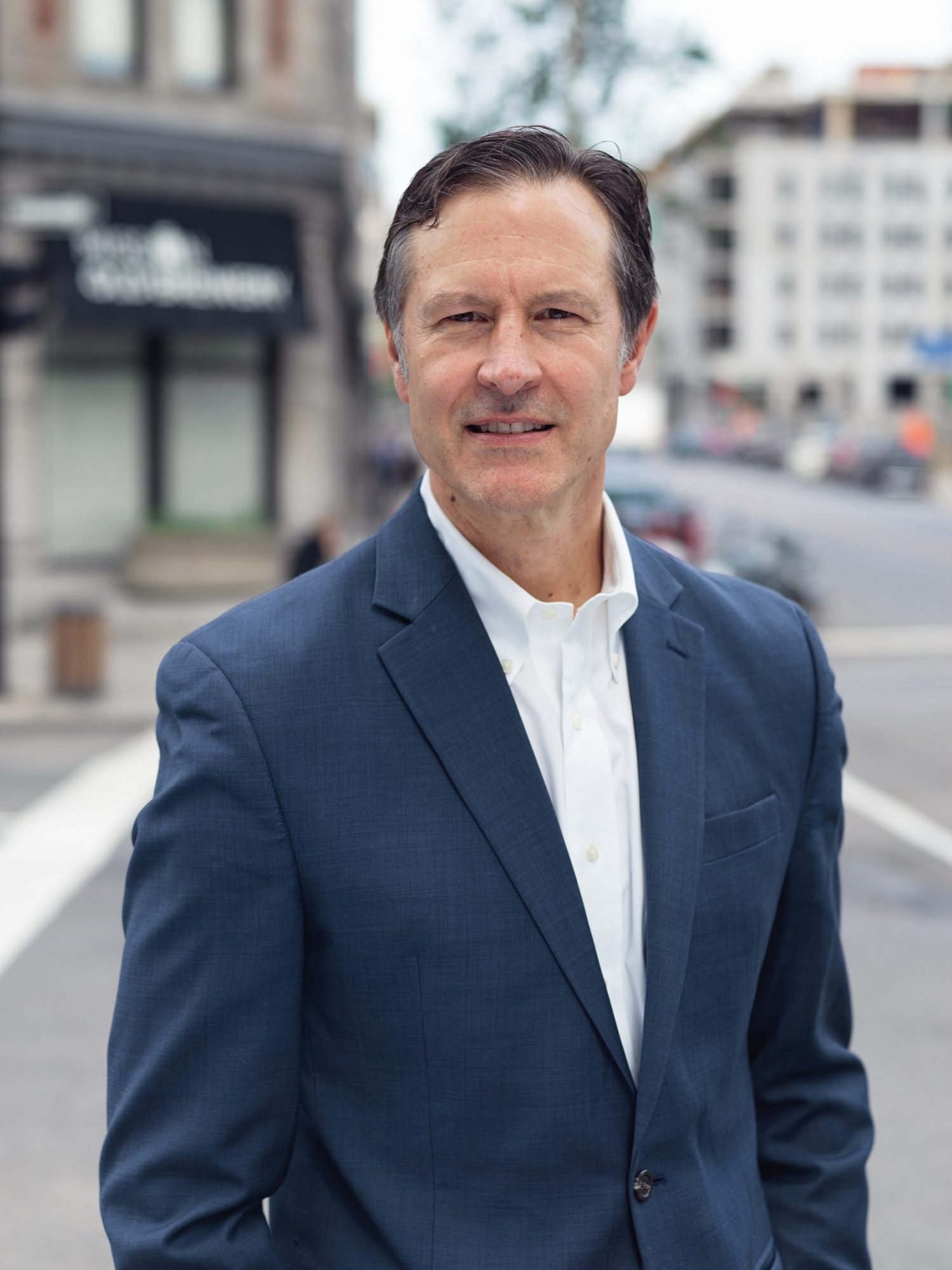 James Hughes, our new President and CEO since September, explains that providing a hot Thanksgiving meal for men and women experiencing homelessness is all the more important during these challenging times. "COVID may be preventing us from gathering hundreds of people together in one place at the same time, but our kitchen will still be providing a nutritious holiday meal to the hundreds of residents in our pavilions with rigorous safety protocols in place," he said. "It's the least we can do for people who don't have the supports many of us take for granted. This offers them a moment when they can also give thanks."
What's for Dinner?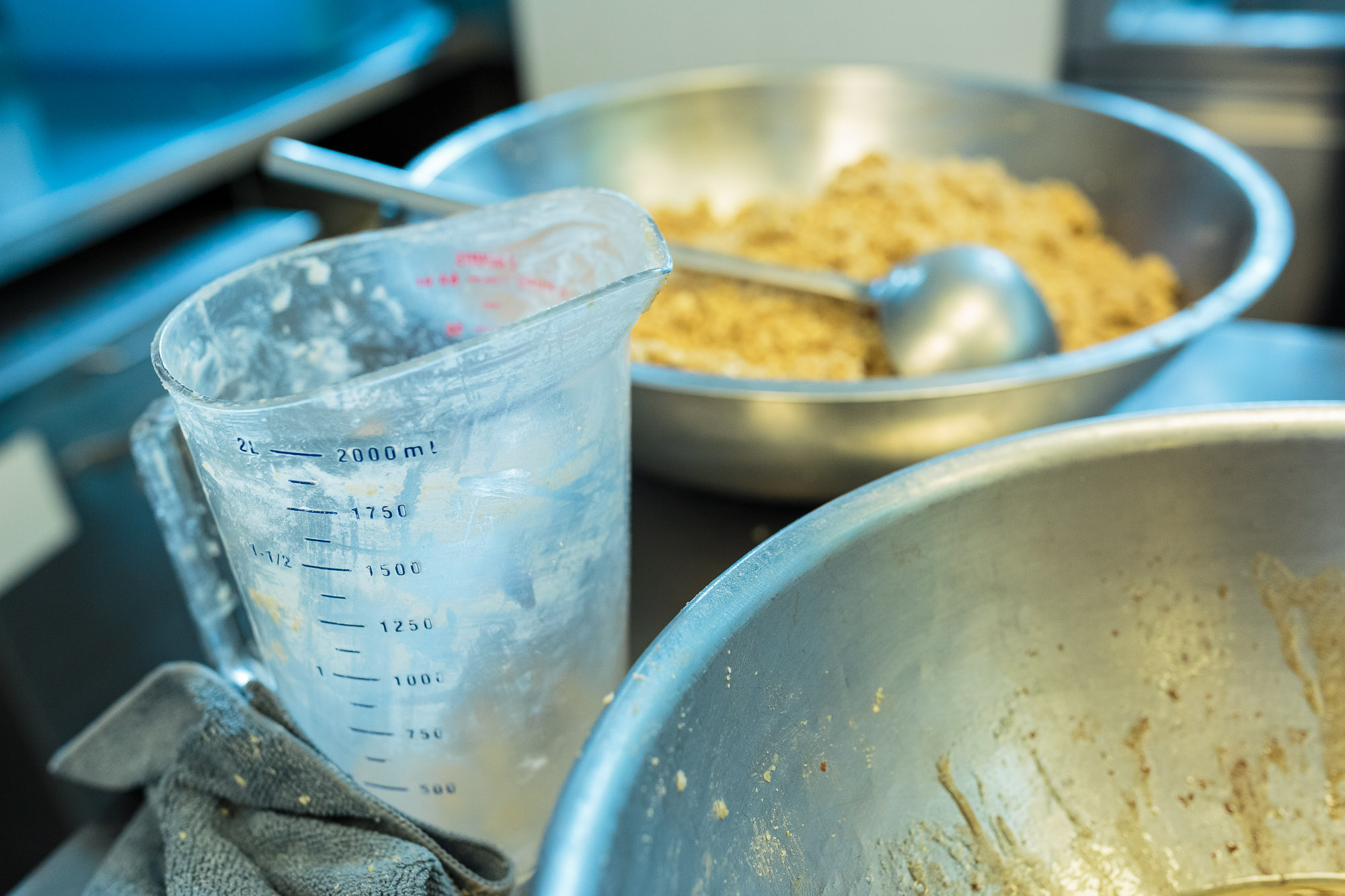 The menu will include traditional meat pie served with mashed potatoes, cranberry sauce and steamed vegetables, and for dessert, hot apple pie.
"I believe that eating is the most important thing we do on any given day, and on holidays like Thanksgiving, it's all the more important to feed our souls with something special that connects us together," says Catherine Vachon, Head of Food Services. "I hope our special menu can help our residents feel comforted and cared for despite these rough times."
Catherine and her team will be serving up their special meal with the same attention to safety protocols they've been applying throughout the pandemic. Masks and gloves are added to the usual hygiene routine of hair nets and aprons for kitchen staff. Residents wear masks to navigate the cafeteria, get meals one person at a time from the service counter, and eat sitting spaced from one another and with plexiglass dividers in the frequently disinfected dining room. All people are required to wash or disinfect their hands throughout the day with the help of handwashing stations installed at entrances and hand sanitizer distributors accessible throughout our spaces.
Distanced but Not Isolated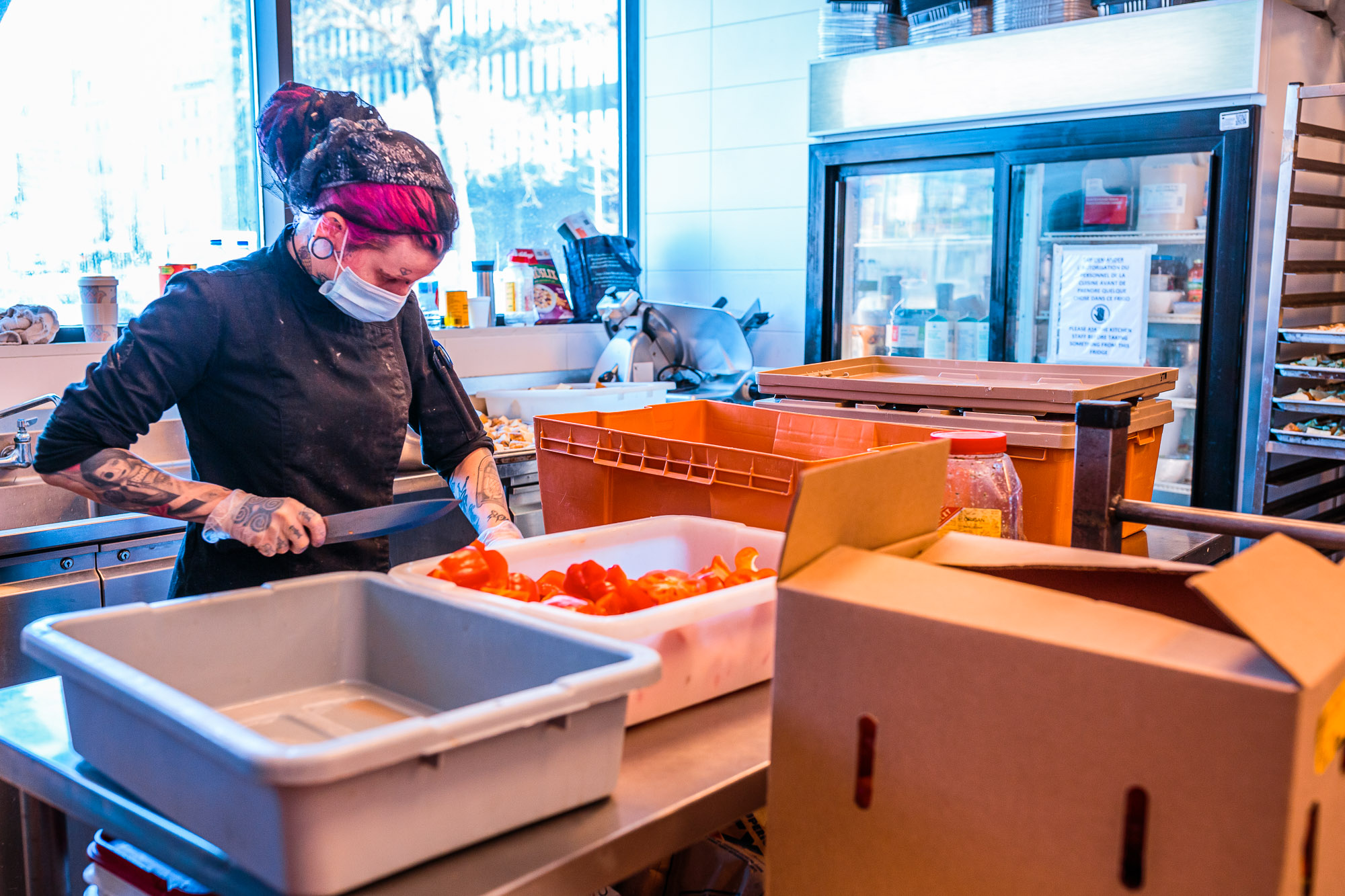 At the Mission, we believe breaking isolation for those in need is crucial at all times. With red zone restrictions making people more isolated from each other than ever, James reminds us of the importance of staying connected, even in small ways.
"We're inviting Montrealers to reach out to others. If you see a homeless person on the street, make sure to say hello. Acknowledging someone as a fellow human being goes a long way," adds James. "Check in on your friends, family and neighbours, too—it's the time to do it!"
From everyone at the Old Brewery Mission, thank you to our wonderful community of donors, volunteers, staff and supporters! We owe you a world of thanks for all that you do to help homeless Montrealers, year-round. Wishing you all a safe and healthy long weekend. Happy Thanksgiving!