Montrealers are amazing: so kind, giving and always ready to lend a hand to help. Even though it has been such a challenging year for many, we've received so much love from the entire community throughout the year — and we want to give some back. So, here are a few of the many wonderful initiatives that have warmed our hearts this winter.
Breakfast Never Felt So Good!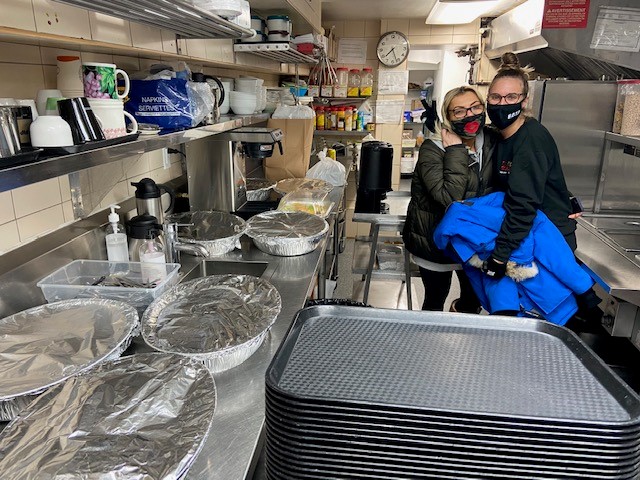 A healthy, delectable breakfast is the best way to start the day, and that's why we so appreciate the breakfast donation from Petinos Déjeuner (the Charlemagne and Laval locations) that took place in December. The women at our Patricia Mackenzie Pavilion appreciated the tasty and abundant meal. Our donor, Dina, also had an additional treat! She arrived with a gentleman from the John F. Kennedy High School Work-Oriented Training Pathways (W.O.T.P.) in Montreal who brought a bountiful donation of pantry and canned goods. A huge thank you and round of applause to everyone involved.
A Generous Start to the New Year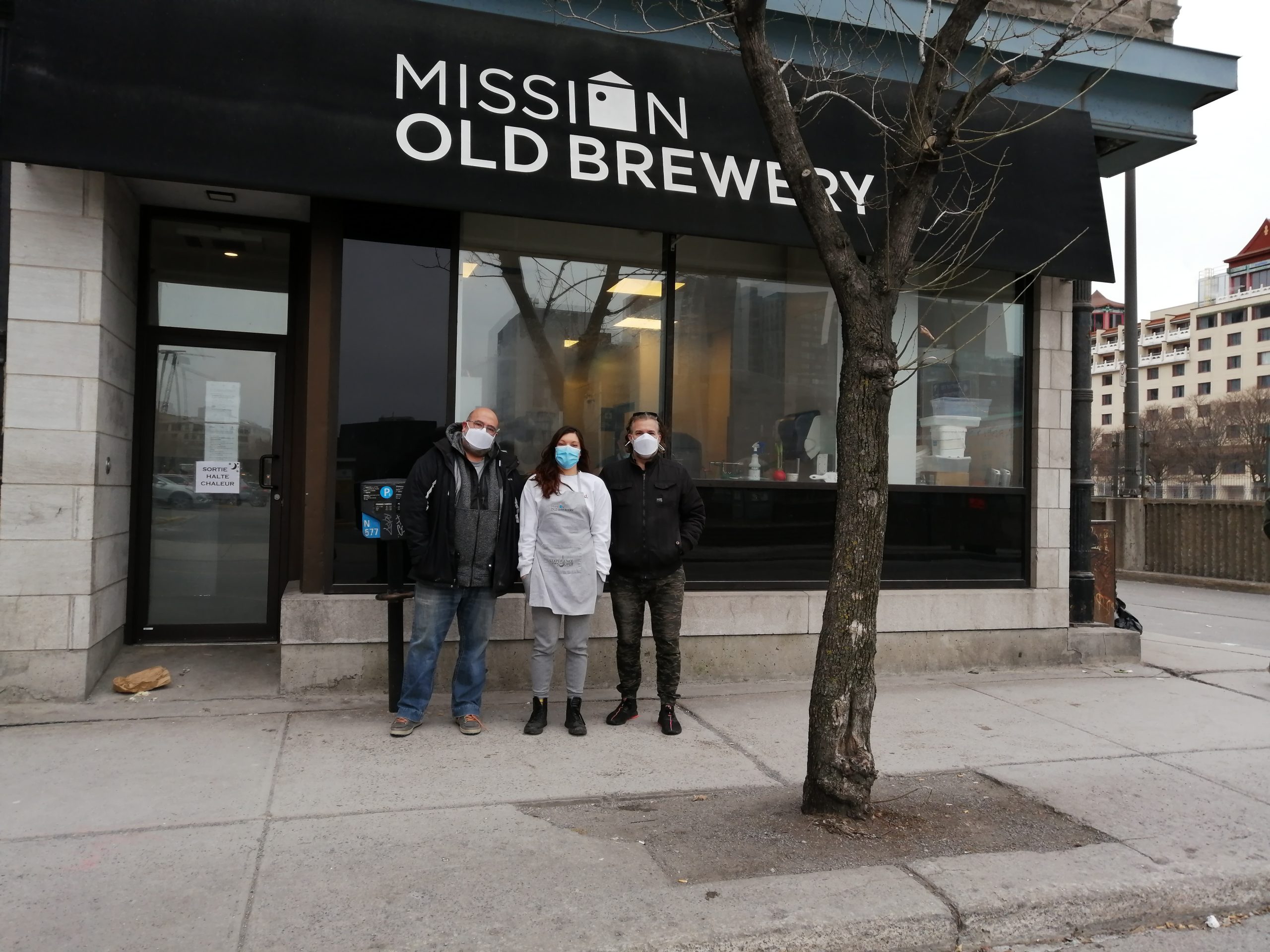 In the spirit of sharing that the holiday season brings, two big-hearted men, Franco Fabrizi and Fabrio Falcone, cooked a delicious spaghetti and meatball dinner that served 140 meals to the residents of our Webster Pavilion on New Year's Eve, December 31. Although they were looking forward to serving the meals as well, the safety measures surrounding COVID prevented that. They wanted to give back to the Mission for its devotion to helping Montreal's most vulnerable. They said, "The experience was an honour and gave us joy beyond words! We look forward to doing a lot more work together soon!"
Drawing Attention to Homelessness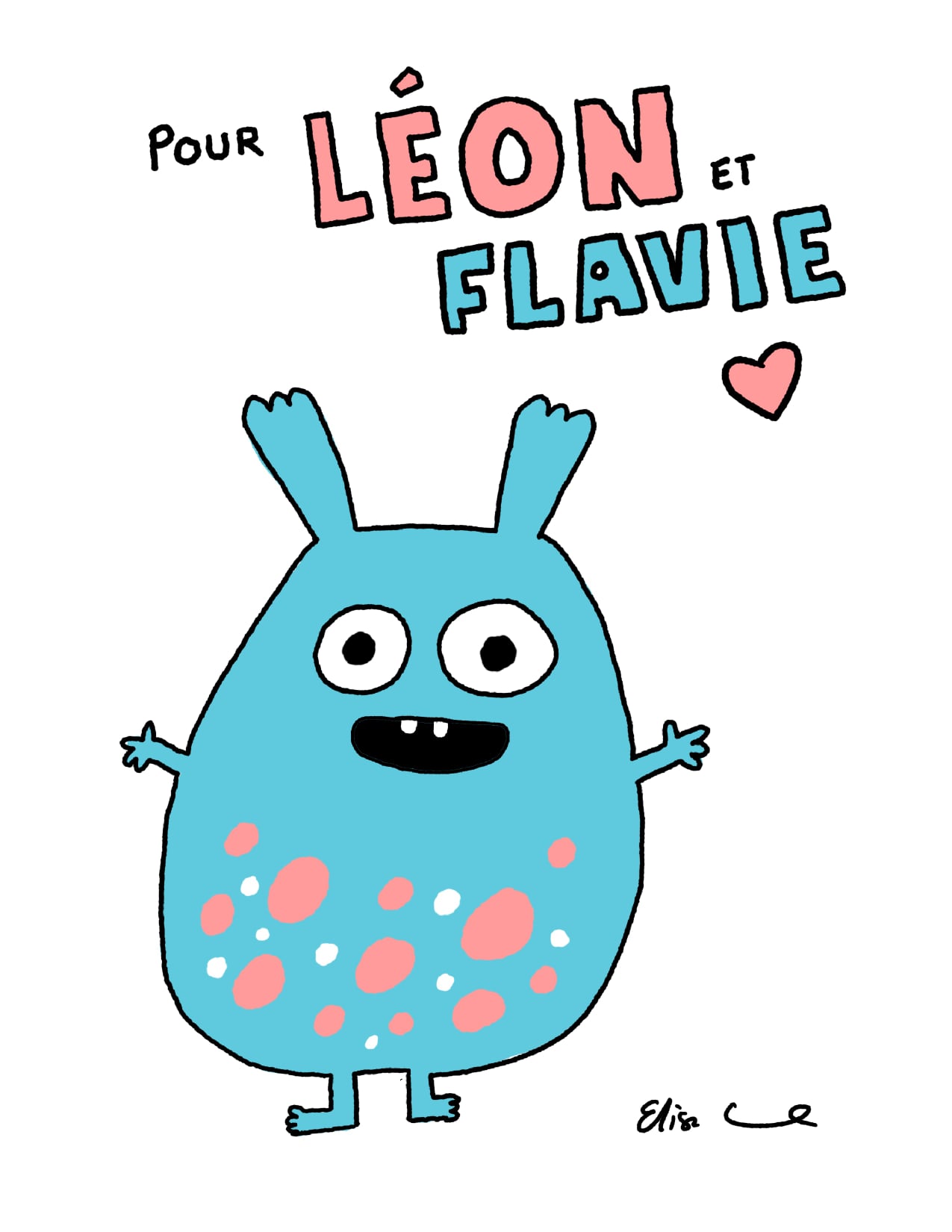 Horrified by the situation faced by people experiencing homelessness these days, author and illustrator Élise Gravel decided to make a difference. On January 21, she started a fundraiser on her Facebook page, offering personalized drawings to people who made a donation to the Mission. The response was tremendous and enthusiastic! In just a few hours she had raised more than $ 15,000 for our cause! This impressive gesture of solidarity offers comfort and optimism in these difficult times, when we collectively need it more than ever.
Read more on Facebook
Many thanks to Élise Gravel who spent the whole day drawing over 100 illustrations, and to all those who made a donation. You can read the whole story here and here.
Evan is our MVP!
During a recent drive, nine-year-old Evan was saddened to see various homeless people on the street and became inspired to find a way to help. As an avid hockey player and fan, Evan came up with "Score for the Homeless" to fundraise for the Old Brewery Mission by shooting 100 pucks a day. With a goal of $2,000, he managed to raise an impressive $2,895! Take a look at his campaign on our "Make it Happen" platform, and watch the video report from The Suburban on YouTube. A heartfelt thank you to Evan and all those who donated to his campaign for their commitment to helping Montreal's homeless men and women.
Sharing the Warmth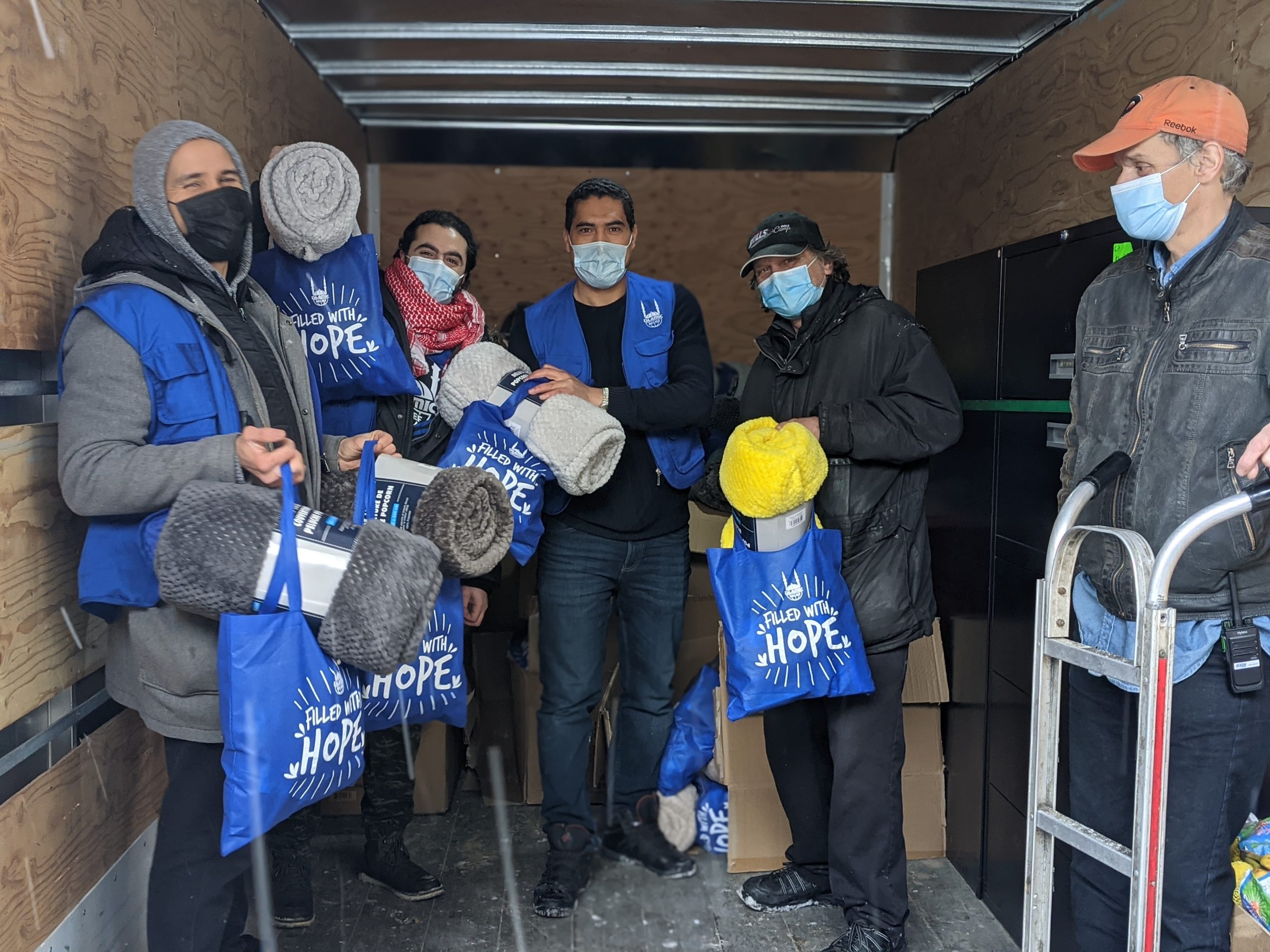 We're so grateful for Islamic Relief Canada's incredible support. Every year, they provide much-needed donations and hands-on help from their dynamic team of volunteers in Montreal. This year, they sponsored 600 delicious hot meals and delivered no less than 400 care packages as part of their national Share the Warmth campaign. We thank them for their commitment, hard work and very generous support towards the men and women who depend on our services during these difficult times.
Made with Love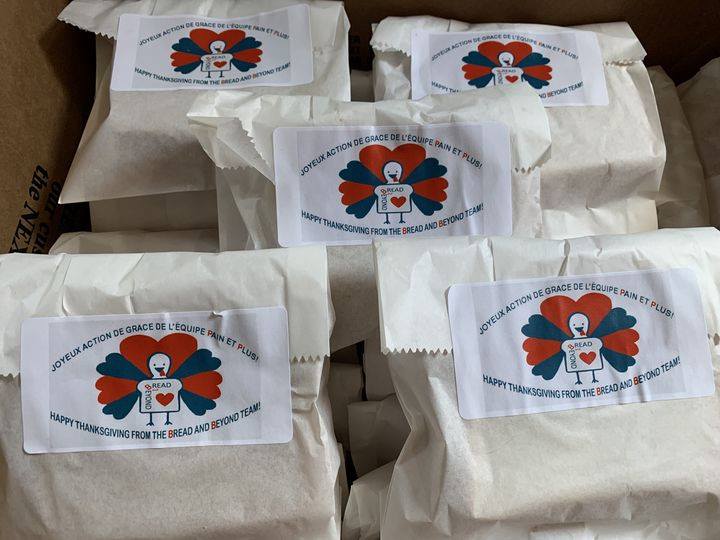 Since the beginning of the pandemic, Bread and Beyond has been providing us with 50-130 sandwiches handmade with love every day, along with other essentials such as wool socks to keep feet warm and other undergarments. These donations help us meet the urgent needs of homeless Montrealers who rely on our emergency services year-round. Thank you, Bread and Beyond, for your incredible food, ongoing support and all the positivity you send our way!
Messages of Hope
Éric Arsenault gathered hundreds of Valentine's Day cards and delivered them to the homeless men and women at the Mission, as well as to our staff. He made a video about it for his YouTube channel. Accompanied by his friend, Kyle, they personally delivered the cards, handmade by numerous volunteers, to our men's and our women's emergency pavilions. They also made stops to the patients at Saint-Anne's Veterans Hospital, and the folks at Château Pierrefonds seniors residence to help break the isolation of this pandemic. The cards were very appreciated by the men and women at our pavilions.
Thank You from the Bottom of Our Hearts
We couldn't do it without you. We're so grateful to our generous community for all the support you provide us, year-round. The pandemic hasn't made things easy, and you've all stepped up to help support the Mission and our work in putting an end to chronic homelessness.
If you'd like to raise awareness about our cause, contact Stéphane Côté, Events and Fundraising Initiatives Coordinator, at 514 788-1884 #254 or scote@missionoldbrewery.ca. You can visit Make It Happen to see initiatives to support or to create your own.
Read more