A Remarkable Contribution to the Cause of Homelessness in Canada
As the Old Brewery Mission's President and CEO since 2008, Matthew Pearce has brought forward a new vision for resolving homelessness. He has also led ground-breaking initiatives that have enabled many Montrealers to leave homelessness behind for good. Yesterday, Her Excellency the Right Honourable Julie Payette, Governor General of Canada, recognized Matthew's remarkable contribution and innovations to the cause of homelessness by awarding him the prestigious Meritorious Service Cross.
Collectively Paving the Way for Social Change
Matthew says he is honoured to receive the award and hopes it shines a light on all those working to better the lives of men and women experiencing homelessness. "This award reflects the commitment of each and every person at the Old Brewery Mission whose actions are paving the way for a society where vulnerable citizens are given safe harbour, and every opportunity to lift themselves out of that vulnerability. I simply help lay the groundwork for that to happen," he explains.
Under Matthew's leadership, the Mission has undergone fundamental changes that include:
Rallying Key Players and Challenging the Status Quo
Eric Maldoff, Chair of our Board of Directors and member of the Order of Canada, says Matthew has helped shape and drive public awareness of the Mission's vision to see the end of chronic homelessness in our lifetime. "Matthew has successfully rallied other key players, in Quebec and across Canada, challenging them to find innovative, sustainable solutions to ending chronic homelessness. In so doing he has contributed to transforming how we serve those living on the street. He deserves this distinction and it's a proud moment for us all at the Old Brewery Mission."
Matthew has challenged the status quo by sharing his vision for ending homelessness outside the walls of the Mission as much as within. Not only does he work with local partners on innovative solutions to homelessness, but he has also helped push a shift towards a housing-focused approach at the national level. By collaborating with other homeless organizations across the country like the Calgary Drop-In Center and sharing first-hand knowledge in the book he co-authored, Beyond Shelters, Solutions to Homelessness in Canada from the Front Lines, Matthew is an active contributor to the discourse surrounding solving homelessness in Canada.
More About Matthew Pearce
Currently the co-chair of the Canadian Alliance to End Homelessness (CAEH), Matthew also sits on the Board of Directors of the Centre Hospitalier de l'Université de Montréal (CHUM) as well as the Communauté Saint-Urbain. He is a former member of the Board of Directors of the Douglas Mental Health University Institute and the Movement to End Homelessness in Montreal (MMFIM), which he co-founded in 2013.
>> Listen to Matthew talk about receiving the Meritorious Service Cross in an interview with Maxime Coutié on Radio-Canada's "Tout un matin". (in French)
Read stories that will show you what our work is all about: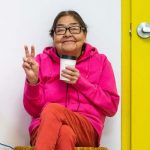 Shoshan's Message: "We're Worth Getting Off the Street"
Shoshan lives across from the Maisonneuve Market in the Hochelaga-Maisonneuve neighborhood popularly known as HOMA. She has a nice studio apartment, food in the fridge and money in the bank. Shoshan is safe and comfortable, but she wasn't always so lucky.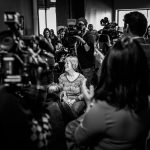 Close Call: How France Was Saved from the Street
France woke up in the hospital one morning with no recollection of how she got there. Afraid and confused, she was released only to realize that she had no place to live. She had lost everything.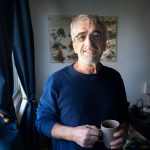 Climbing Out of a Hole: A Veteran's Story
When the police pulled him over, they seized his vehicle and everything in it for unpaid fines. With only $100 in his pocket, he spent 75 of those crucial dollars on a room for the night, his vehicle being his home and only possession.